How to ensure your warehouse runs at maximum efficiency
Do you want to give your warehouse staff the chance to do the best job possible? AJ Products can help you to create a custom warehouse solution where capacity, logistics, ergonomics and safety are optimised. Read more about what we have to offer below.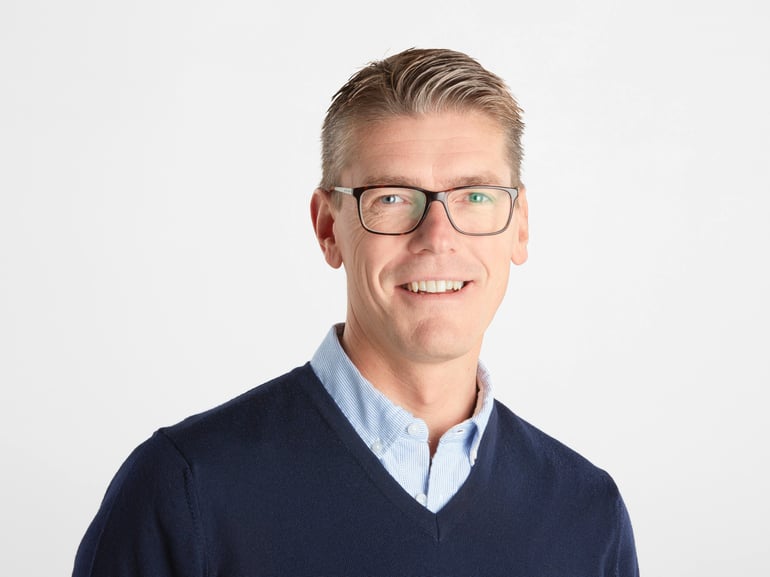 A lot of people just think about the here and now when they're fitting out their premises. We look further ahead and include your potential future requirements in our plans to ensure that your fixtures will be flexible enough to meet your long-term needs.
Johan Elamsson, Projects Sales Exsctutive at AJ Products Sweden
Get help from our warehouse experts
Do you need help optimising your warehouse? We can offer a dedicated team of experts who will support you from the planning stage right through to the day you move in. Johan Elamsson, a project sales executive who specialises in warehouse solutions, highlights the importance of designing the warehouse for the business:

"Whether you have a small storage area or a large warehouse with automated picking processes, the flow is important. We provide you with the right shelving system and lifting equipment to make sure that you have both an efficiently managed warehouse and a safe workplace.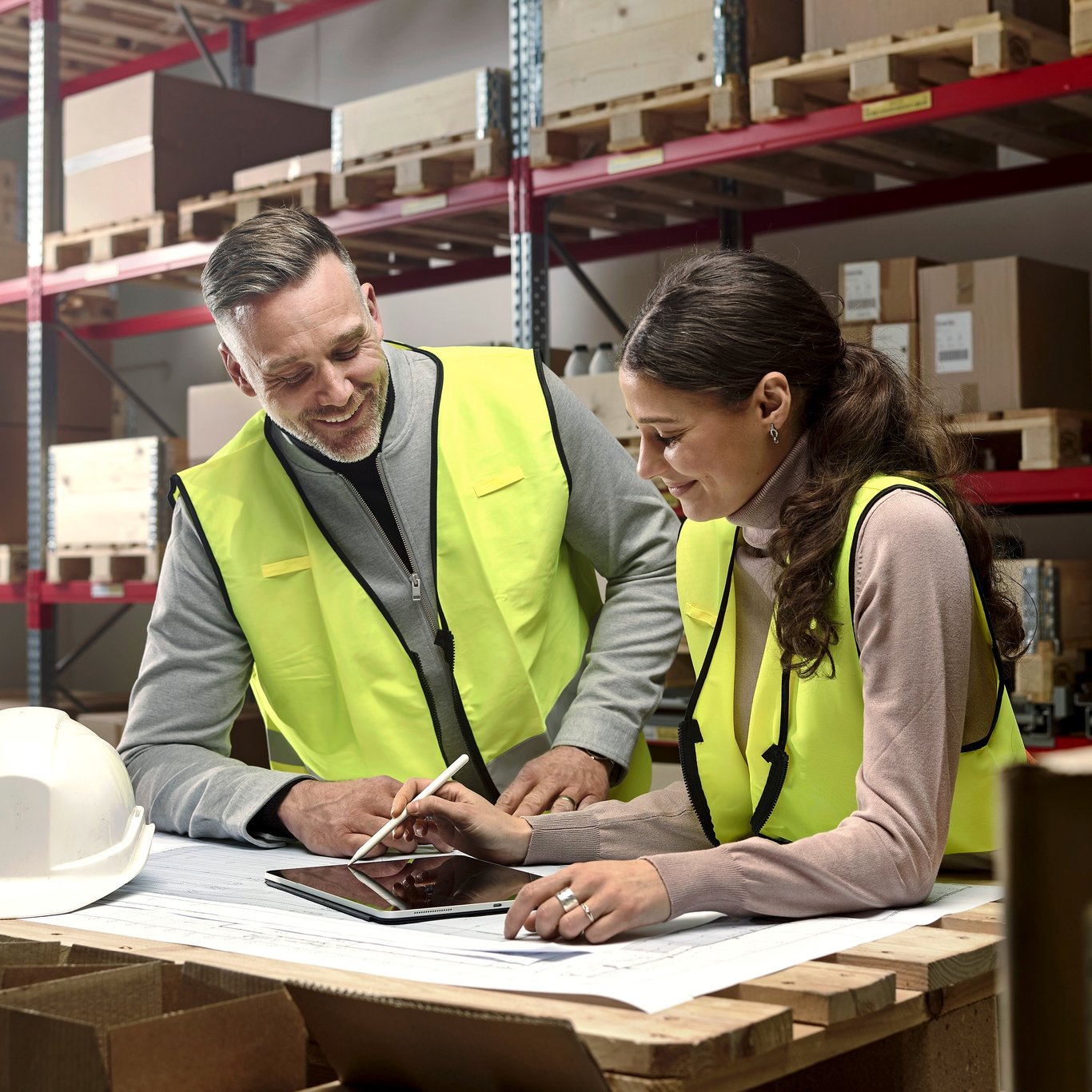 An integrated, future-proof solution
Johan mentions one benefit of choosing AJ Products is that "a lot of people just think about the here and now when they're fitting out their premises. We look further ahead and include your potential future requirements in our plans to ensure that your fixtures will be flexible enough to meet your long-term needs."

 "Another major competitive advantage is that we manufacture our warehouse systems ourselves in our own factories. That gives us control over the entire process, from the design and choice of materials to the finished product."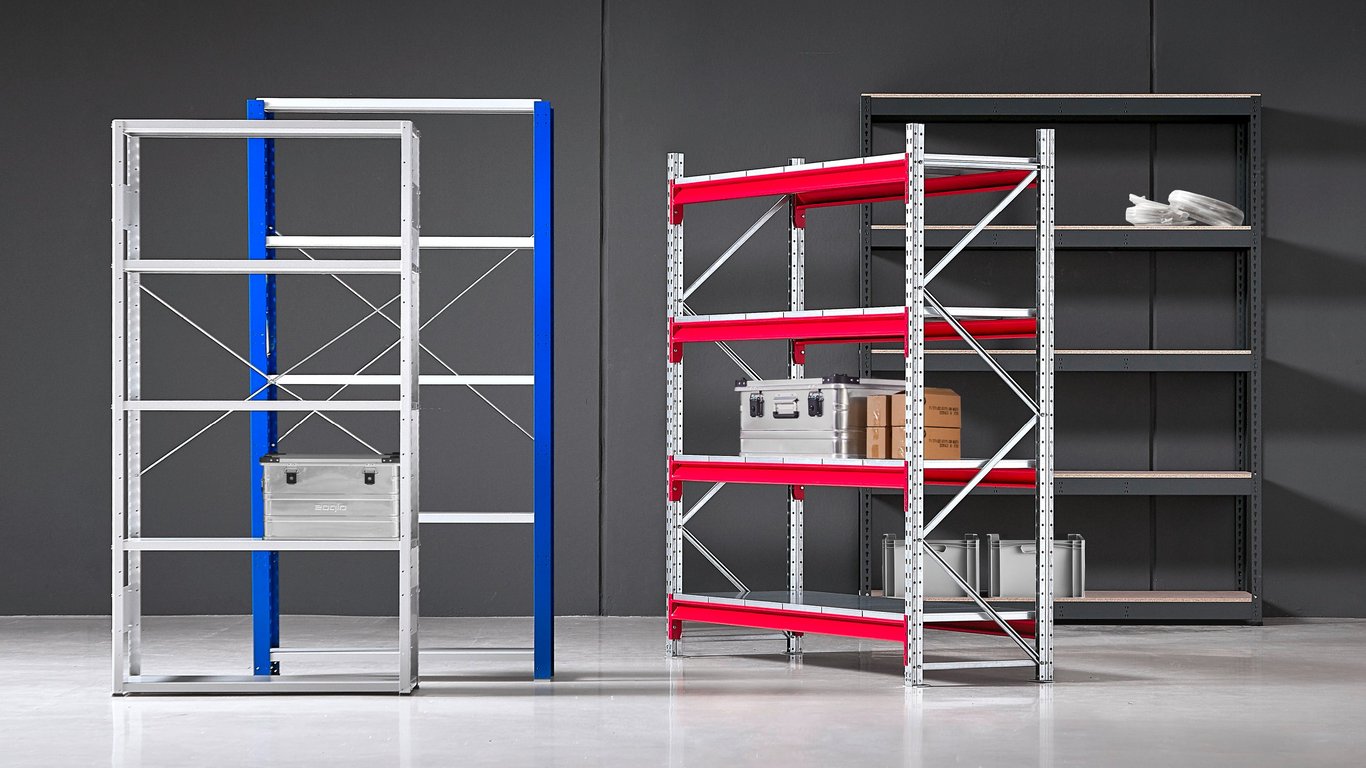 Choose a customised shelving system
A shelving system designed for your business is a basic requirement for an efficient warehouse. Our COMBO, MIX and TOUGH shelving systems can all be customised to meet your needs, which gives you all the flexibility you need. They come in several different versions, with solutions that allow you to increase your storage space easily. By maximising the use of your space, not only does your warehouse become more efficient but you also save energy.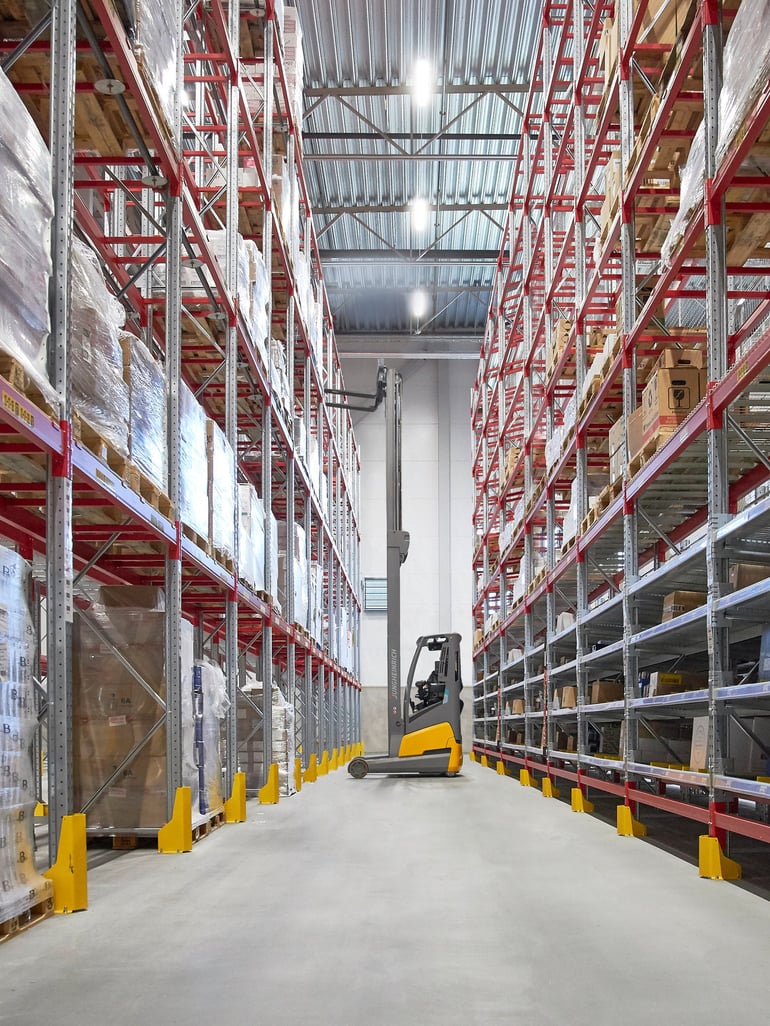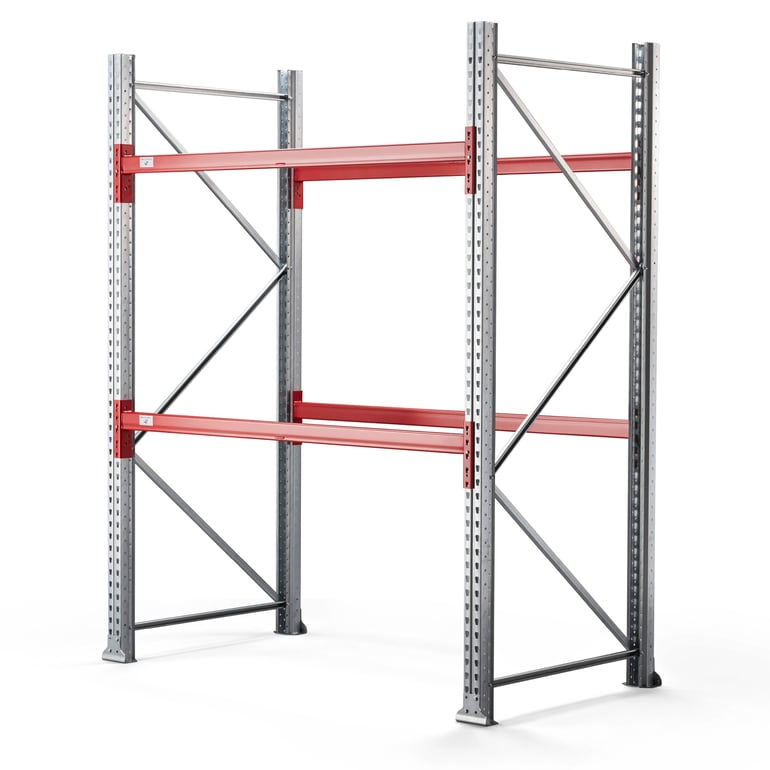 Space-saving pallet racking
Our own ULTIMATE pallet racking is one of the most modern systems on the market and offers considerable advantages. With space-saving end frames and a wide range of beams and accessories, ULTIMATE can help you to maximise your storage capacity, improve your logistics and increase your profitability.

The ULTIMATE pallet rack is certified according to European standard SS/EN 15512 and is designed and built by AJ Products.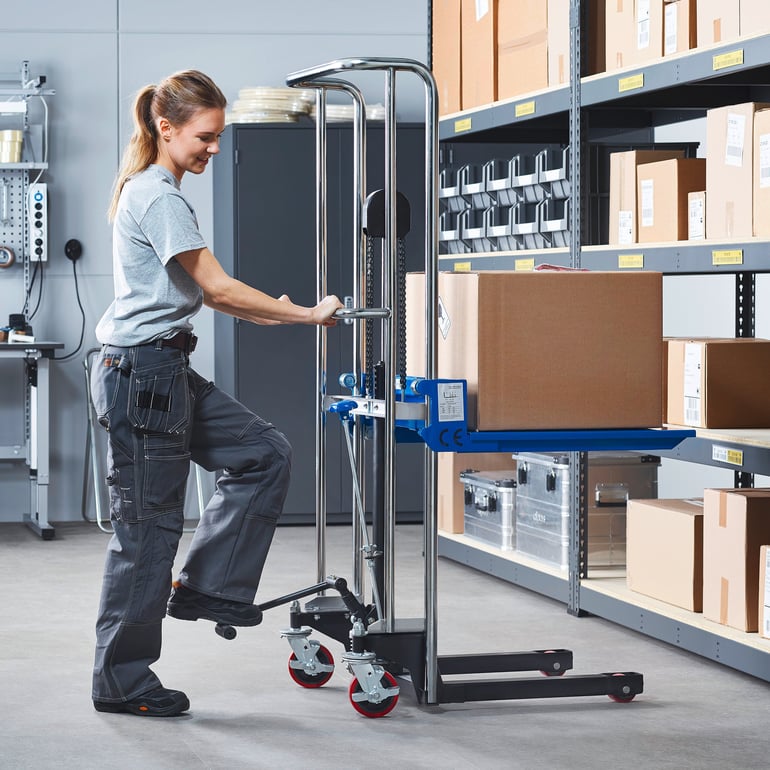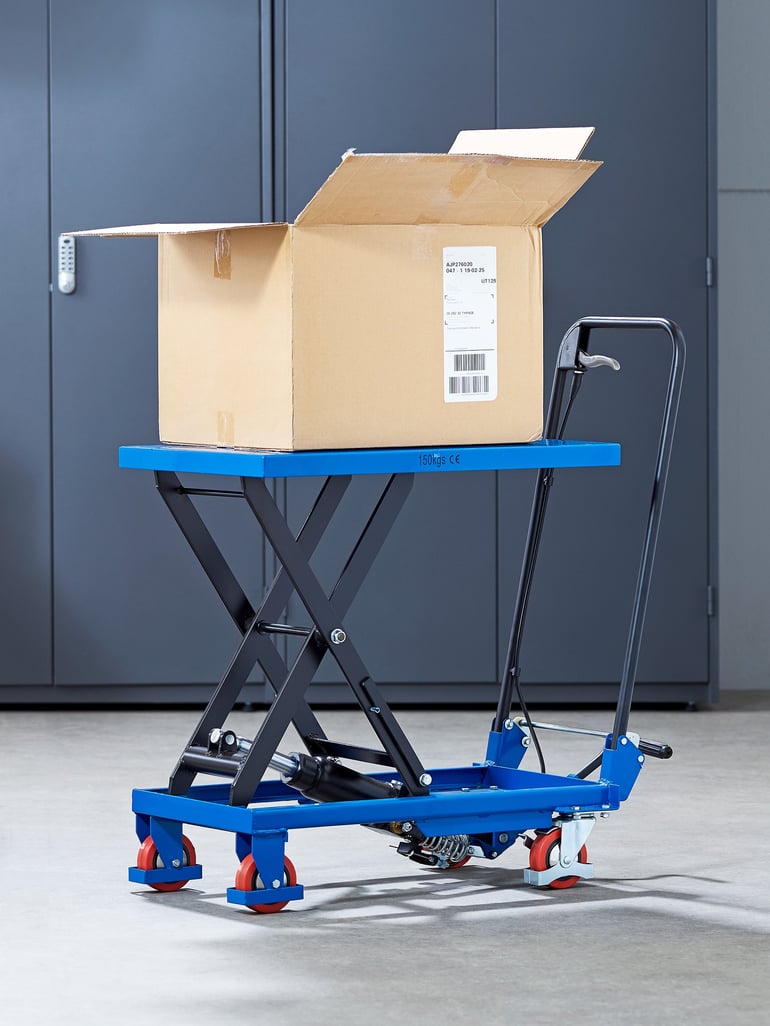 Ergonomic lifting equipment 
Do you lift heavy items without equipment? In situations like this, lifting trolleys and lifting tables are a better option. As well as making the lifting task easier and keeping the physical stresses to a minimum, they reduce the risk of injury and damage to goods. They can also function as mobile workstations.

 "The Swedish Work Environment Authority has regulations on ergonomics for preventing injury and, as the market leader in this area, we specialise in creating efficient workplaces that meet current standards," continues Johan. Here at AJ UK those regulations are set by the Health and Safety Executive (HSE) and we ensure all our products meet its exacting standards.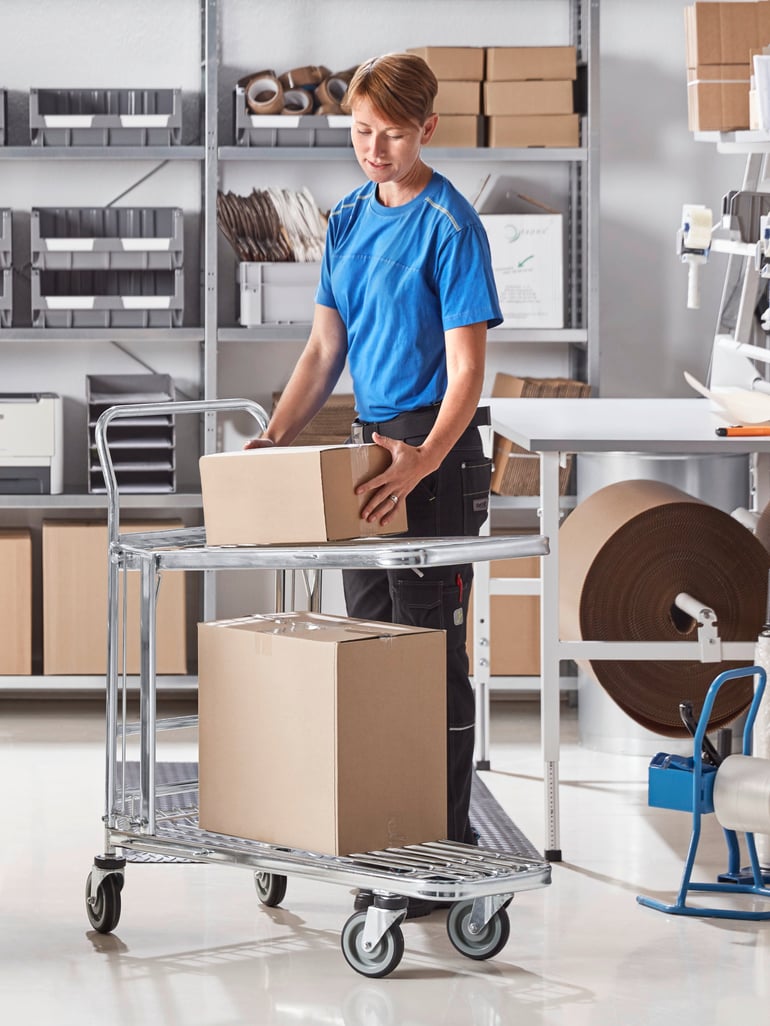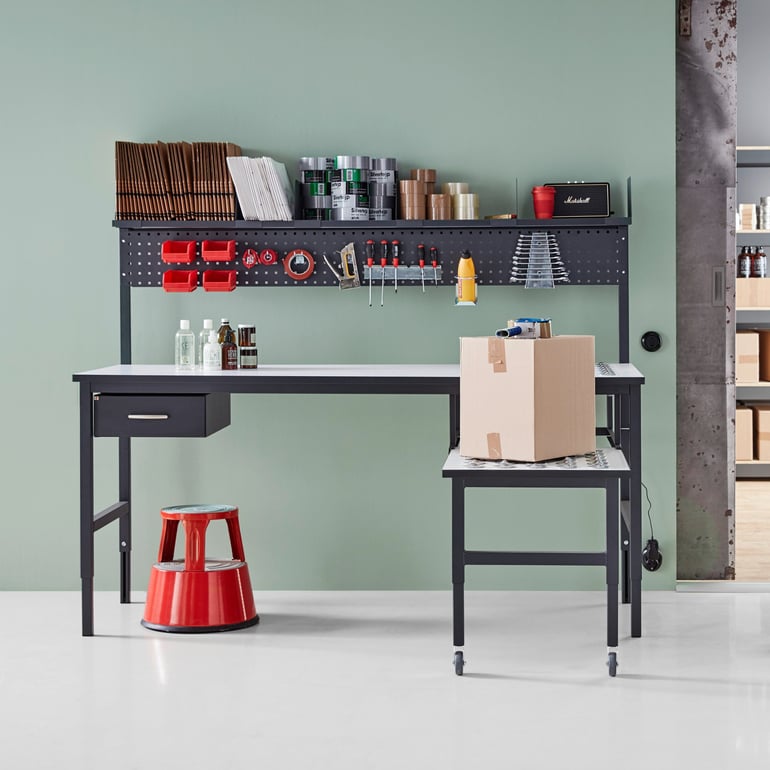 Trolleys for efficient order management
If you have a warehouse that supplies an online store, our picking trolleys are a highly practical solution. Among many other things, the trolleys make it easier to access goods at height, organise picking processes and manage transport.

Our CARGO and MOTION packing tables are perfect for packing orders before sending them out, because all the packaging materials are stored together within easy and ergonomic reach.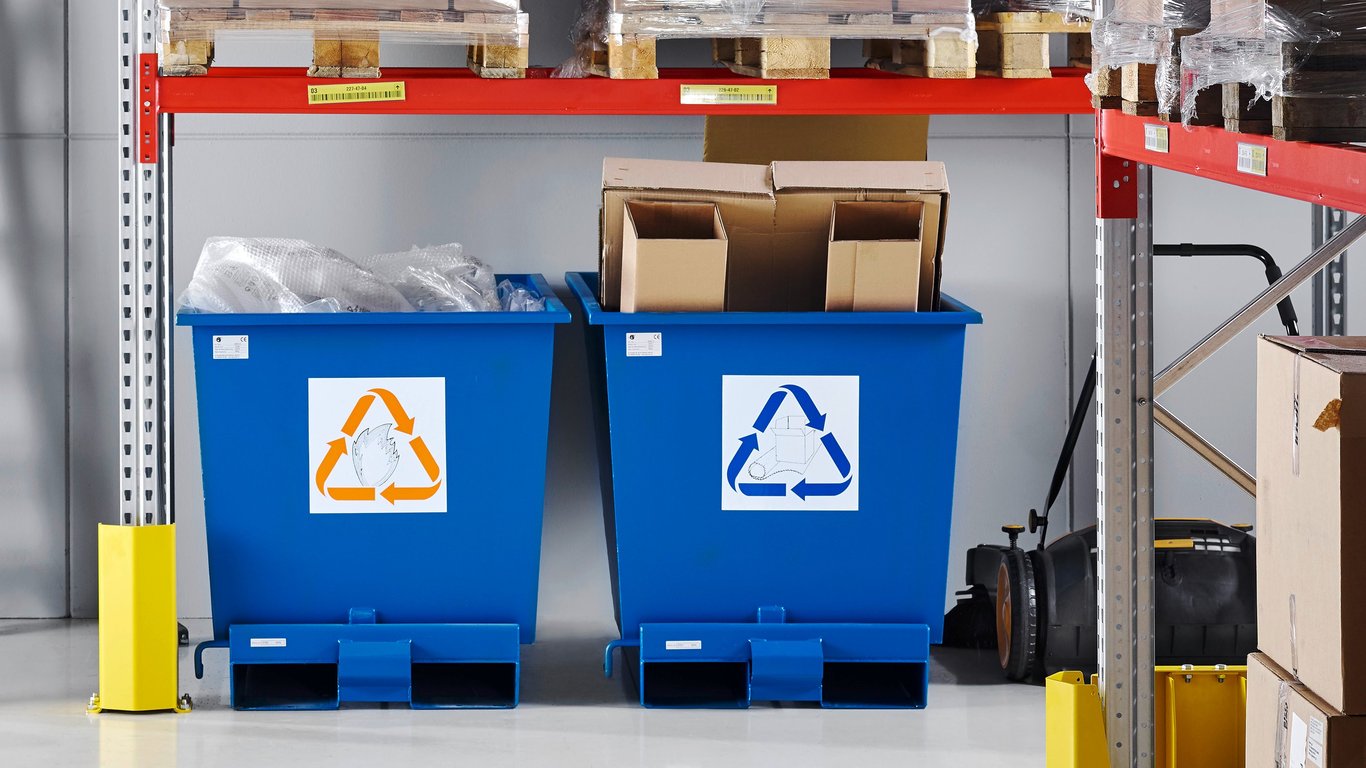 Strategically located recycling areas
How do you manage leftover packaging and other types of waste in the warehouse? As most people will try to avoid going out of their way to dispose of waste, it's a good idea to have suitable recycling stations near the shelving and pallet racking and in the packing areas, of course.

Ensuring that leftover materials reach the recycling bin quickly helps to reduce unnecessary litter and blockages in transport aisles. The number and volume of the bins or tipping skips can easily be varied depending on what is being loaded and unloaded in each area of the warehouse, including cardboard, steel strapping and other metal, plastics, etc.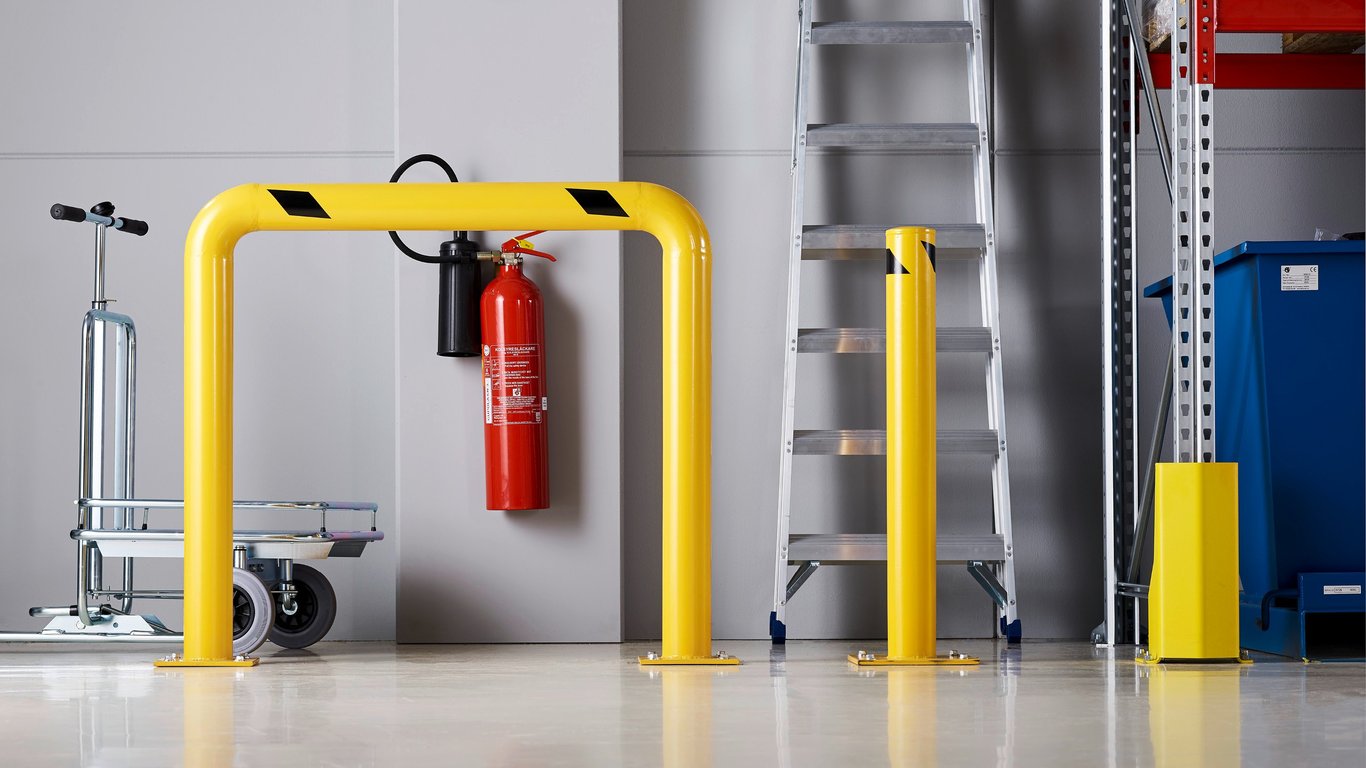 Protection for people and machines
The highest priority is always the safety of the staff and we have a number of different products that
help to keep warehouse aisles safe for use by both people and forklifts.

Our robust metal bollards and barriers and concrete Jersey barriers can be used around machines, shelving and goods to protect them from collisions with forklift trucks. Collision guards are available for the ULTIMATE pallet racks that bolt to the floor and come in different designs and heights including an option for double racking where two pallet racks are positioned back-to-back. All of this minimises the risk of injury and damage and results in a warehouse with an optimised design.
 
Our range includes everything you need to create an efficient warehouse and the members of our project sales team are here to help you plan the best solution for your business free of charge.
Get the latest product launches and offers sent direct to your inbox
Do you want to receive exclusive offers, information about new products and inspiration on how you can improve your workplace? Sign up for our free newsletter and be the first to receive our best offers!