We are experts at improving workplaces
AJ Products designs workspaces where people can perform at their best. With a focus on innovation, efficiency and ergonomics, we create smart solutions for the modern workplace. With operations in 20 countries and three wholly-owned factories, the AJ Group has been successfully helping businesses improves their workspaces for over 45 years and helps to improve more than half a million workplaces around Europe each year. We opened in the UK in 1999.
Our furniture, equipment and interior solutions are designed to make going to work more fun, whether you need a ready-to-go product sent out to you or a customised project solution tailored to your space. We offer over 15,000 products for offices, warehouses, industrial facilities, schools and more, all of which are easily accessible via our website or by calling our friendly sales team.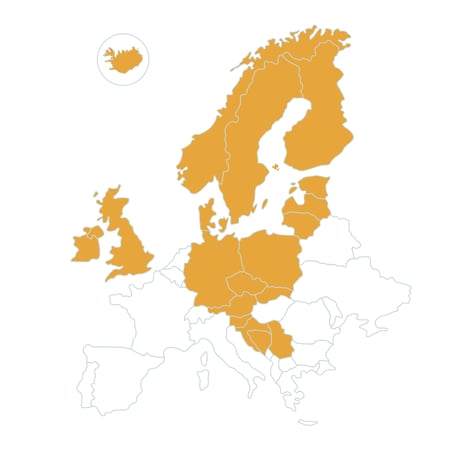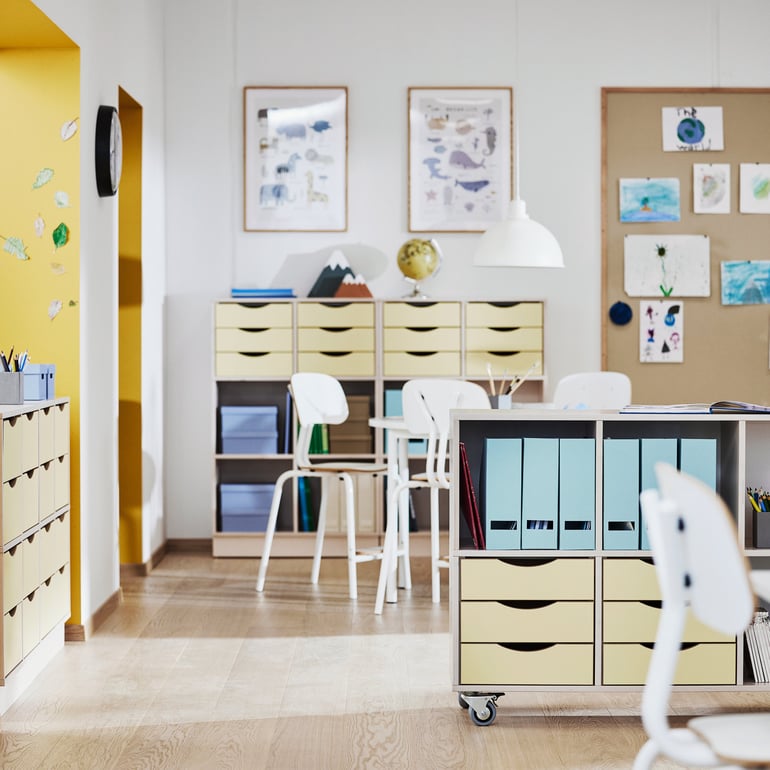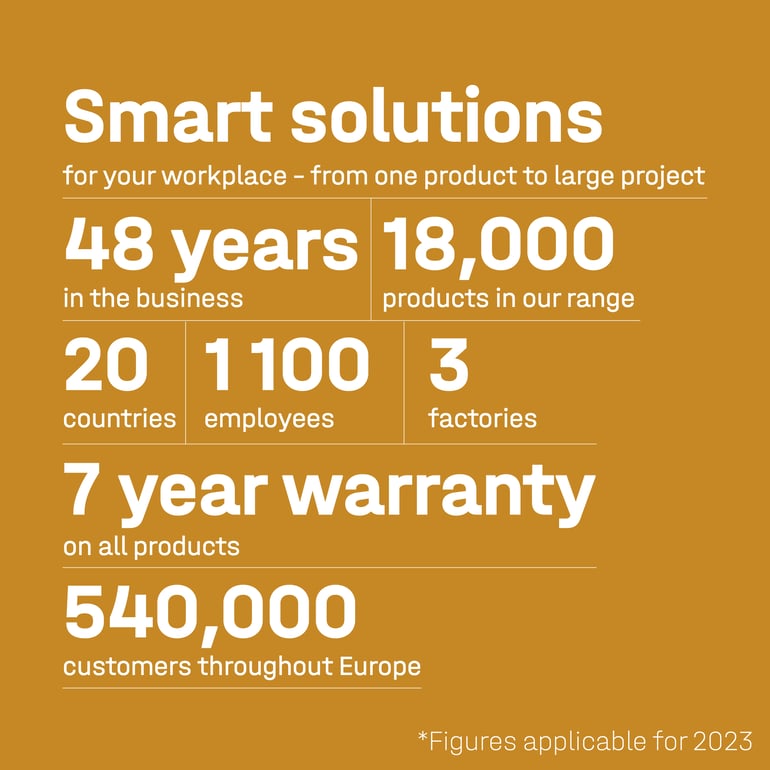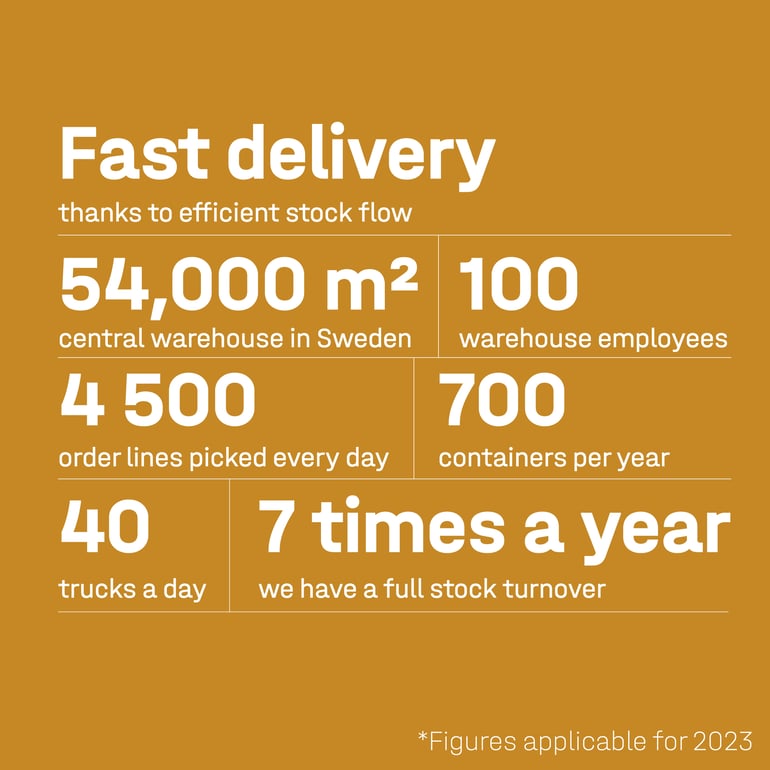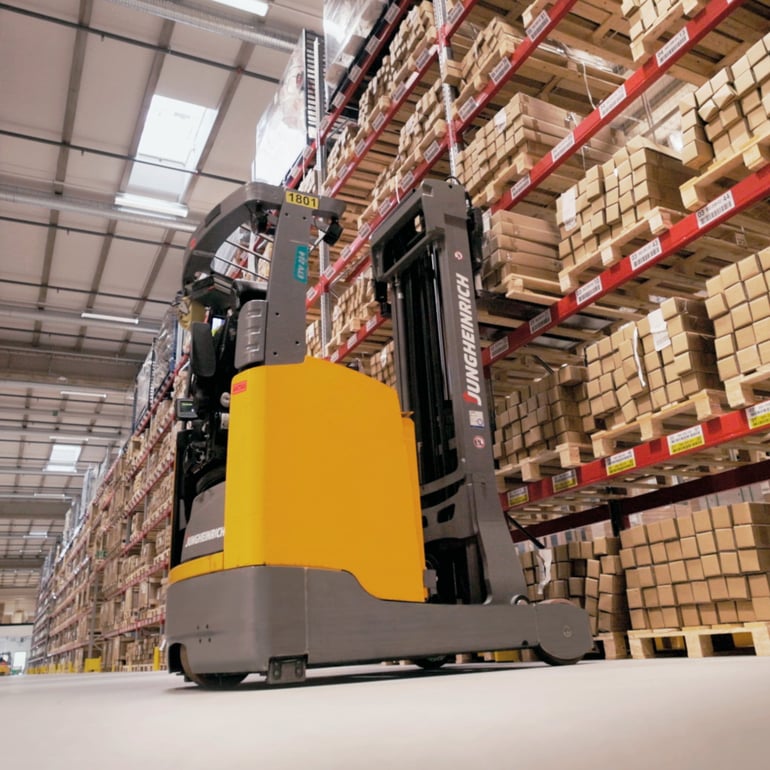 All in a day's work - yesterday, today and tomorrow
AJ Products has been creating the best possible workspaces for our customers since 1975 when the company was founded by Anders Johansson. A few years have passed since then and AJ is now a leading business-to-business retailer, but we continue to create sustainable, ergonomic and efficient work environments that are in step with the times and make everyday life at work a little easier. Why do we do it? So that you and your colleagues can grow, create, innovate and have fun together every day.
Building better working environments together
Many people spend most of their waking hours at work. The workplace is almost like a second home. That's why we believe that workspaces must be designed around the people who work there.

Thanks to the breadth of our range, we can ensure that every organisation can create the right workplace. One that is fully tailored to the needs of their business to make the work more efficient, support employee wellbeing and represent company culture.

We like to work closely with our customers to create the best possible design solution in collaboration. Through our project sales team, we provide space planning and design suggestions to support customers all the way - from vision to reality.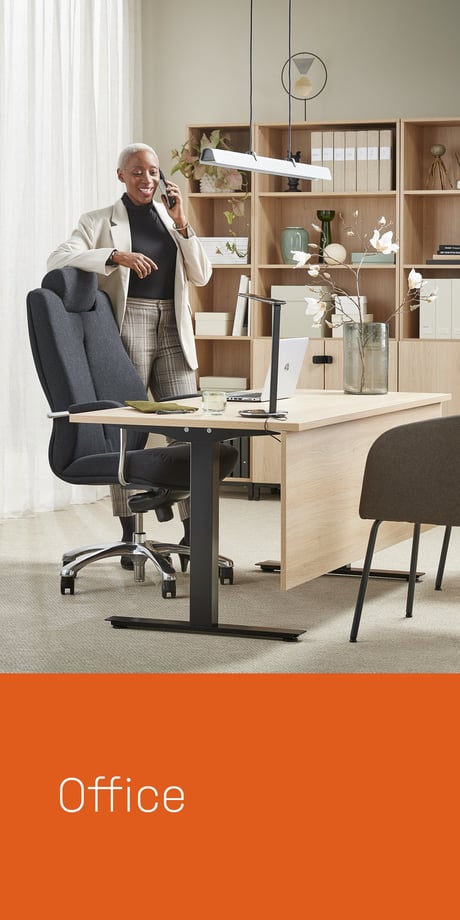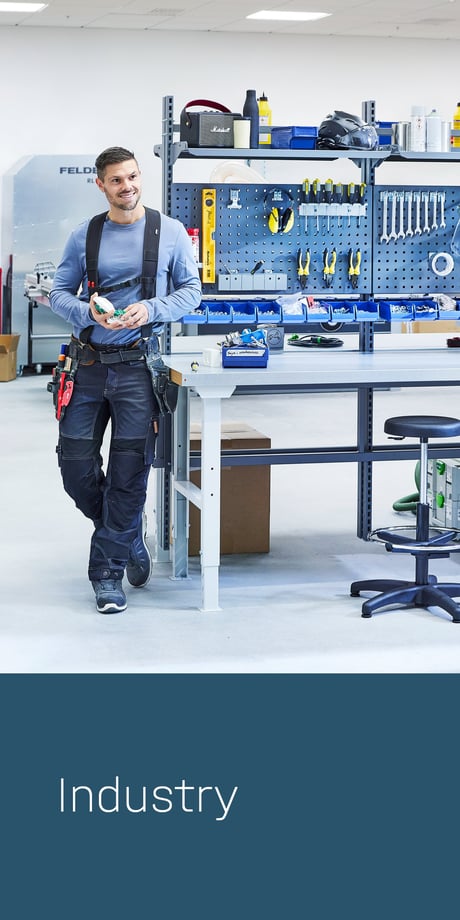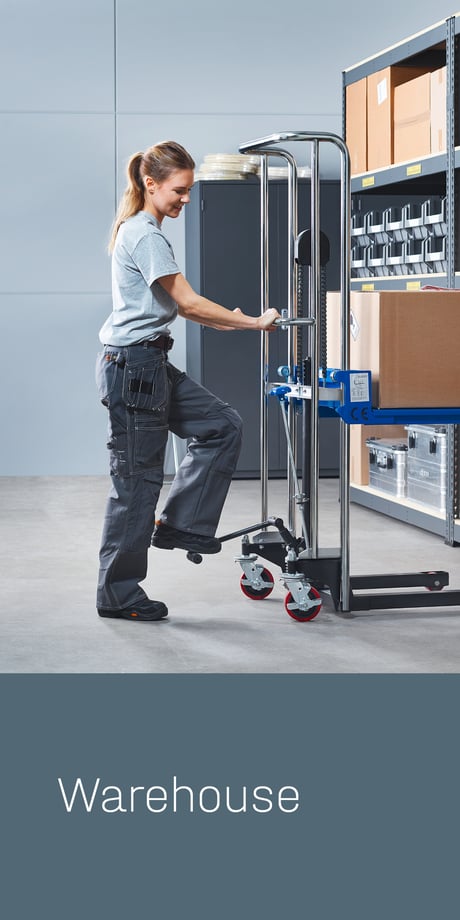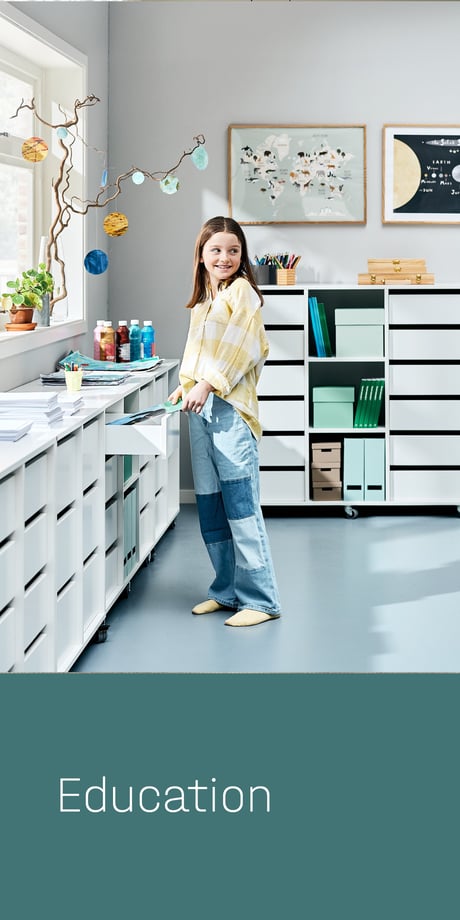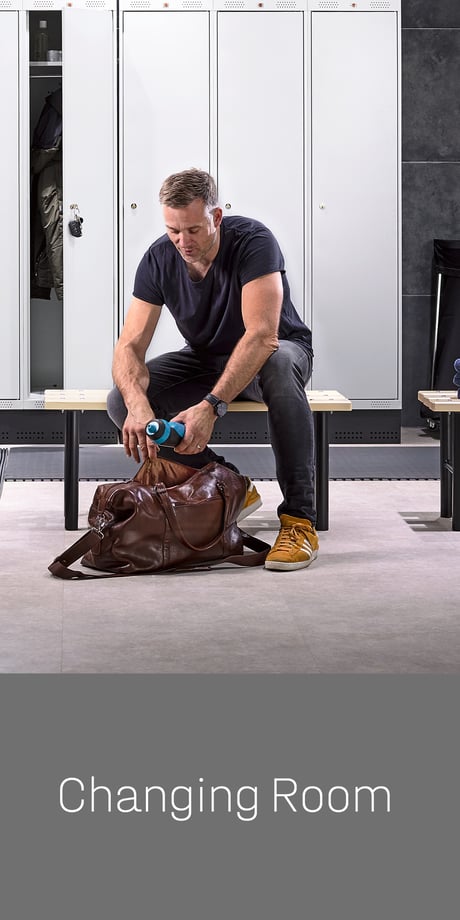 Design and manufacturing front and centre
We develop many of our products in-house. This is a conscious choice to give us control over the entire process, from idea to finished product. By designing and manufacturing a large part of our range ourselves, we ensure that we can live up to the high standards our customers expect in terms of quality, price and environmental impact. By listening to our customers and staying on top of workplace trends, we can offer innovative workplace furniture and equipment and stay in step with the demands of the times.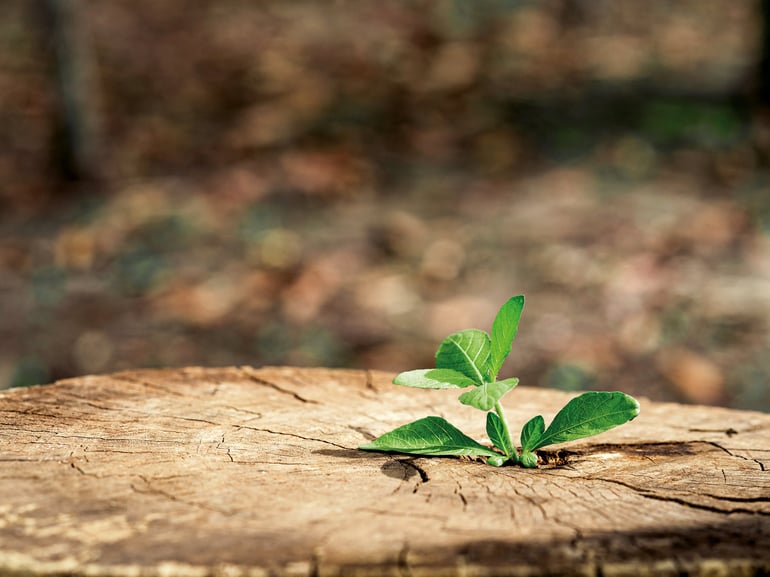 A focus on sustainable development
Sustainability is a key focus area for us and we work on a broad front to ensure that we do business in a responsible manner at all levels. We always think about our environmental and social impact when we create new products and place equally high demands on our suppliers. Moreover, we take our climate impact into consideration throughout our business including sourcing of raw materials, manufacturing, warehousing, packaging, delivery and in our offices across Europe. We see taking responsibility for how we do business as a matter of course in our role as a comprehensive supplier. We strive to constantly improve our processes and exceed our sustainable development goals.
Read more
Find out more about AJ Products