Your online business is growing – is your warehouse ready?
As the amount of shopping we all do online grows, retail stores are losing business and end customers are playing an increasingly important role in the supply chain. Of course, this affects the way your warehouse staff work. Below we've listed some steps that may help you to make the transition in your warehouse to a flow of goods that is more appropriate for e-commerce.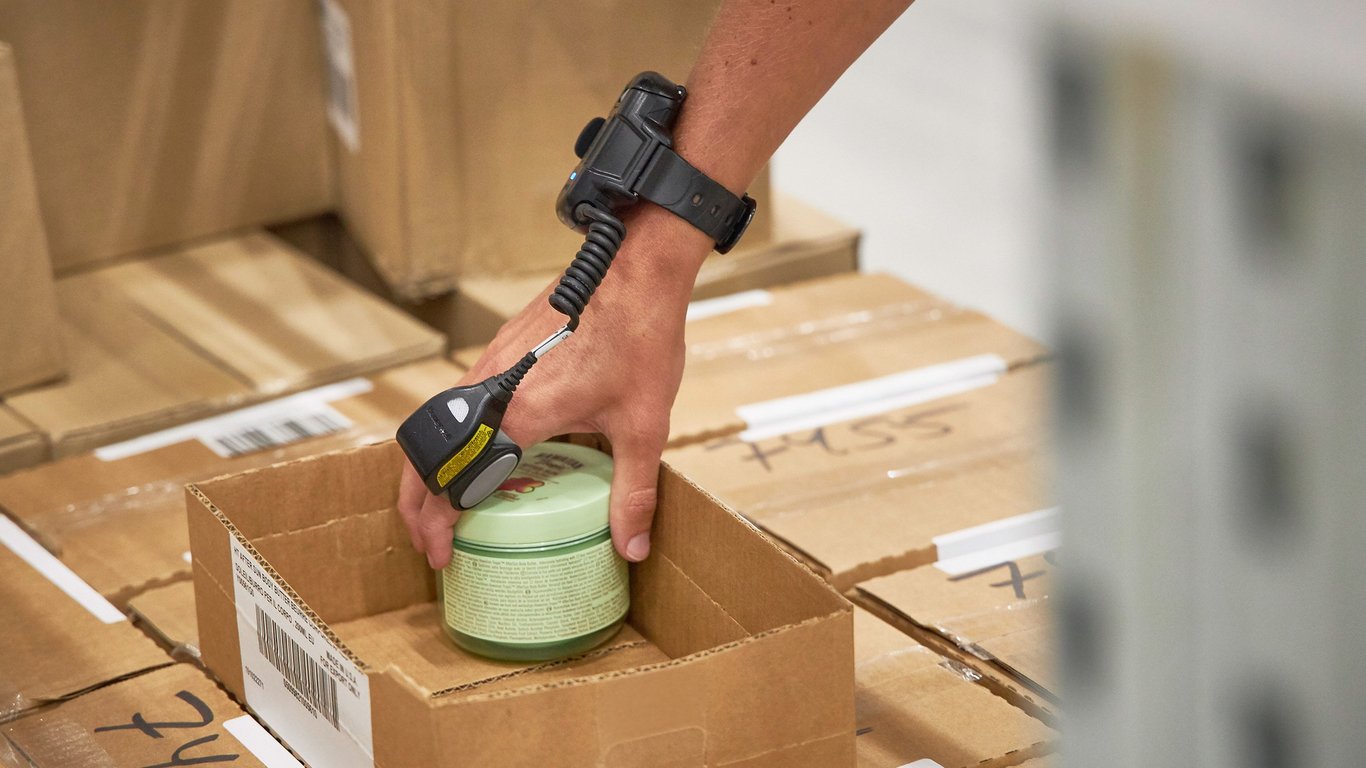 It's time to rethink
In the past, a certain quantity of goods was loaded onto a pallet every week and sent to a store. The job was done. Now the same goods are ordered by the end customers directly, which means that they have to be picked and packed individually every day of the week and then sent to a large number of different addresses. This involves a lot more work.

Despite the differences in the working methods needed for traditional buying patterns and for online shopping, many companies are still using the same warehouse solutions. So it's no surprise that they don't have enough space available and that bottlenecks sometimes occur in the warehouse. Fortunately, companies can adapt to the new circumstances relatively quickly if they can change their organisation, equipment and staffing.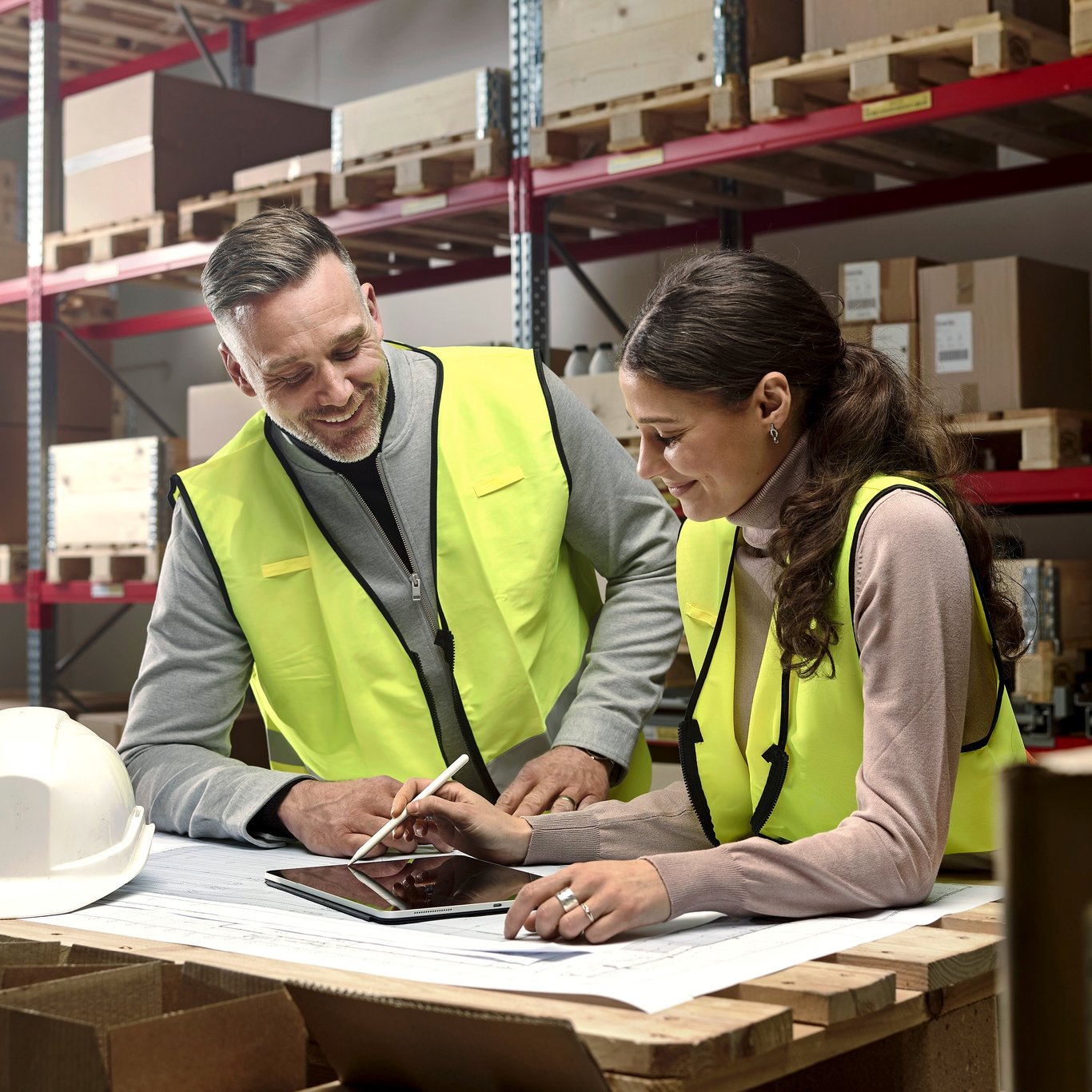 Is your warehouse organised appropriately?
As different types of goods need different storage areas and equipment, it's a good idea to divide your warehouse into picking and pallet handling areas. This means that staff performing different tasks can work efficiently without getting in each other's way. In addition, your products can be arranged more logically to make manual picking easier.

Picking individual products is the task in the warehouse that increases in volume the most when your e-commerce business really takes off. If an item is very popular, it's a good idea to move it to an external warehouse so that you don't overload your own resources. You can also opt to use third-party logistics solutions to reduce the strain on the entire business, for example during holiday periods.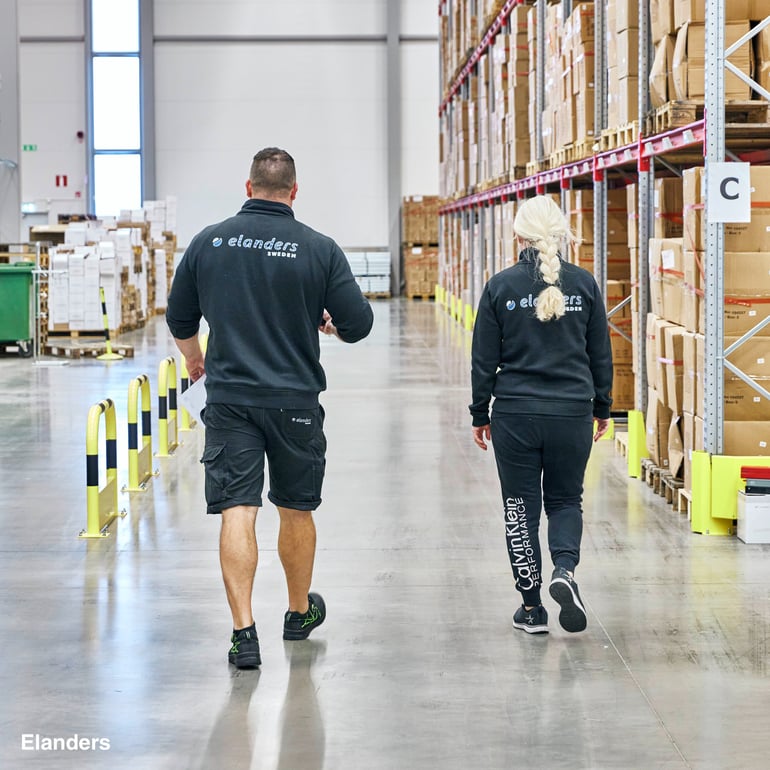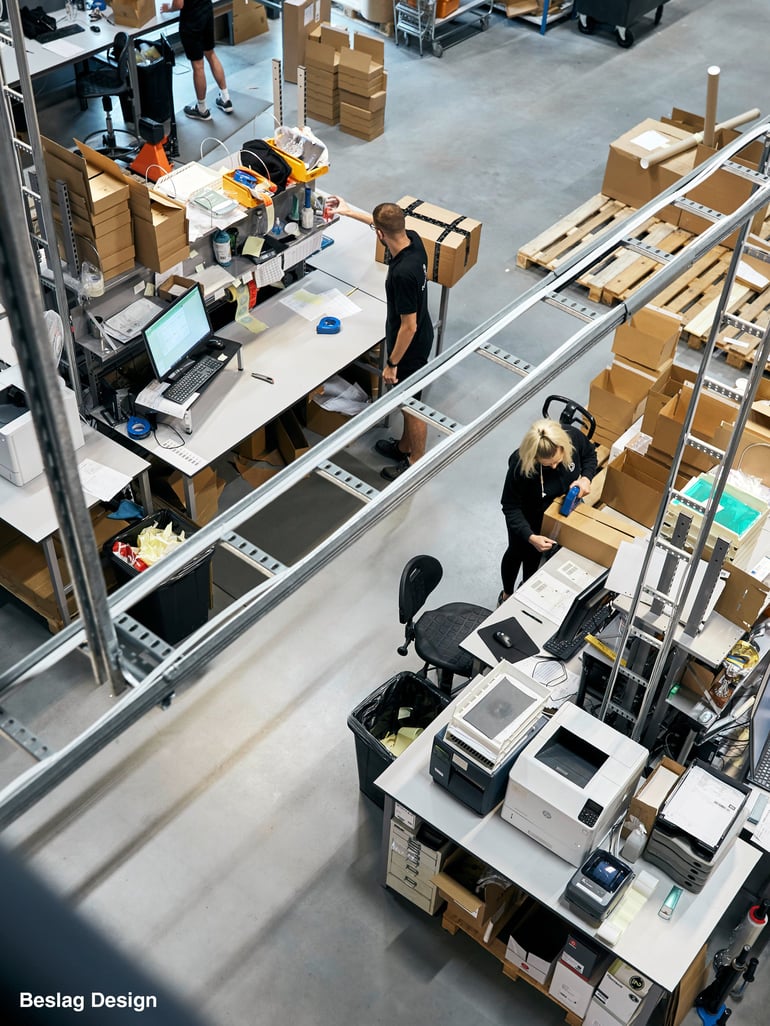 Do your staff have the right equipment?
As the number of manual tasks increases, so does the need for practical equipment. You can use
pallet trucks
, roll containers and trolleys to make transporting goods in the warehouse easier. We also recommend opting for picking trolleys which enable staff to access goods on high shelves and organise the picking process. A well-equipped, ergonomic packing table increases the efficiency of the packing process, because it puts all the packing materials within easy reach. Remember to provide enough trolleys and tables so that your staff don't have to wait to do their work and waste time unnecessarily.
It's also important to ensure that you have the right variety of
storage solutions
. Clearly marked shelves at a suitable working height, small parts bins for the smallest items and chemical cabinets if you handle dangerous goods will all help to create an efficient, safe and secure work environment. Another important consideration is recycling stations. If you have enough of them nearby, waste material can be recycled quickly and unnecessary blockages in transport aisles can be avoided.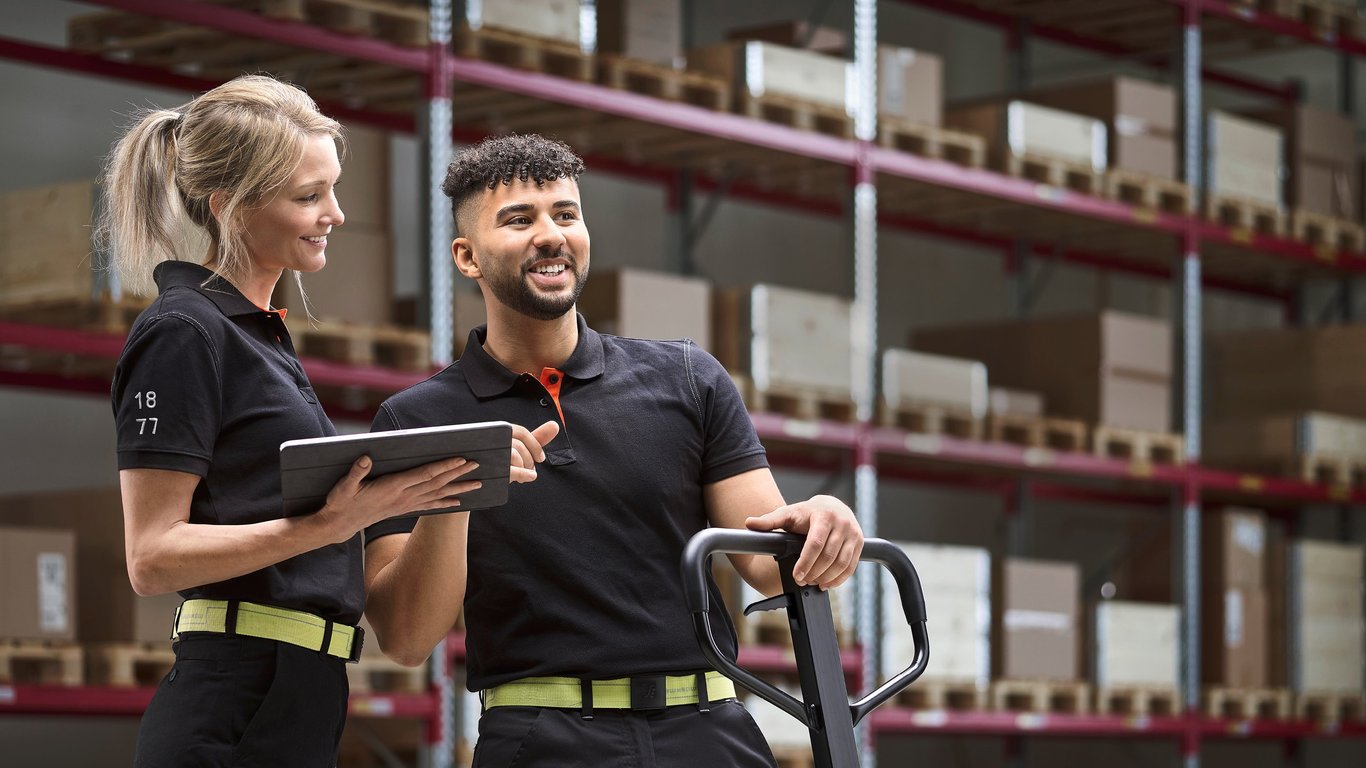 Do you have the right staffing levels?
When do most people shop online? Answer: in the evenings and at weekends. This means that staff in an e-commerce warehouse have more work to do in the mornings and that Monday is the busiest day of the week. Sales in Black Friday Week and at Christmas are quite different from a Tuesday the week before payday in February or March. So the question is: what are you doing in your warehouse to cope with these extreme variations in the workload?

Regardless of whether you rely on your own resources or bring in temporary staff, you need a detailed plan for managing your staffing levels during the peaks and the troughs. There is no alternative, because customer service is the most important consideration in e-commerce.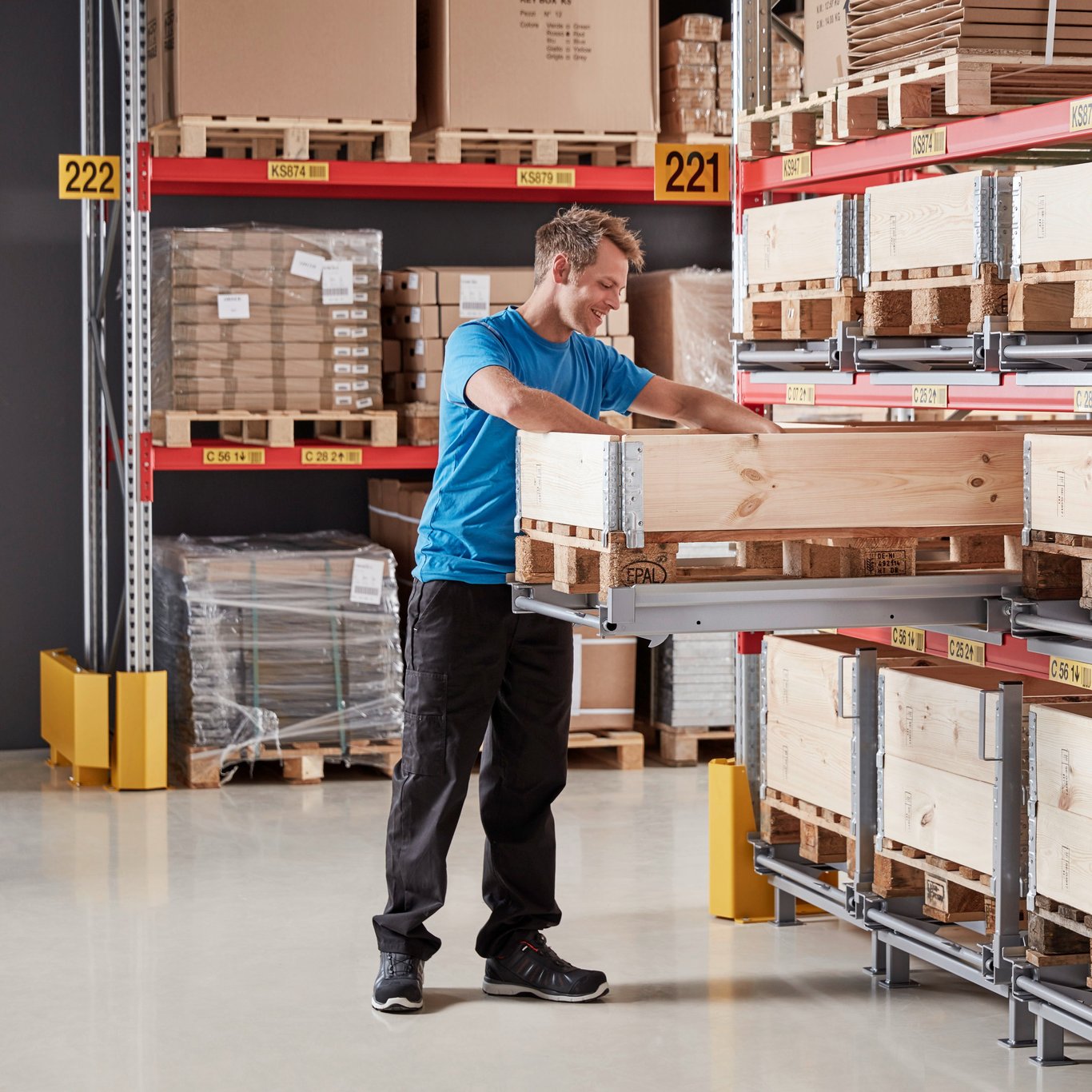 The warehouse must always deliver
Can't we do what we've always done? It used to work in the past. The simple answer is no. The whole process from the order through to the delivery must be efficient to ensure that you have satisfied customers. It's like the experience in a restaurant. It doesn't matter that the waiter who brings you to your table and takes your order is doing a world-class job if you have to wait forever for the food to arrive on the table. You won't come back. The same is true of e-commerce: even if the website is great and the purchasing process goes smoothly, the delivery must also meet the customers' expectations for them to want to buy from you again. It's as simple as that.
Get the latest product launches and offers sent direct to your inbox
Do you want to receive exclusive offers, information about new products and inspiration on how you can improve your workplace? Sign up for our free newsletter and be the first to receive our best offers!