Make room for creativity and wellbeing
Human beings are social creatures by nature. We look for connections and community. It is proven that together we are stronger, more effective and more creative. Places that bring us together, whether that's work, school or public spaces, are therefore very important for our wellbeing and success.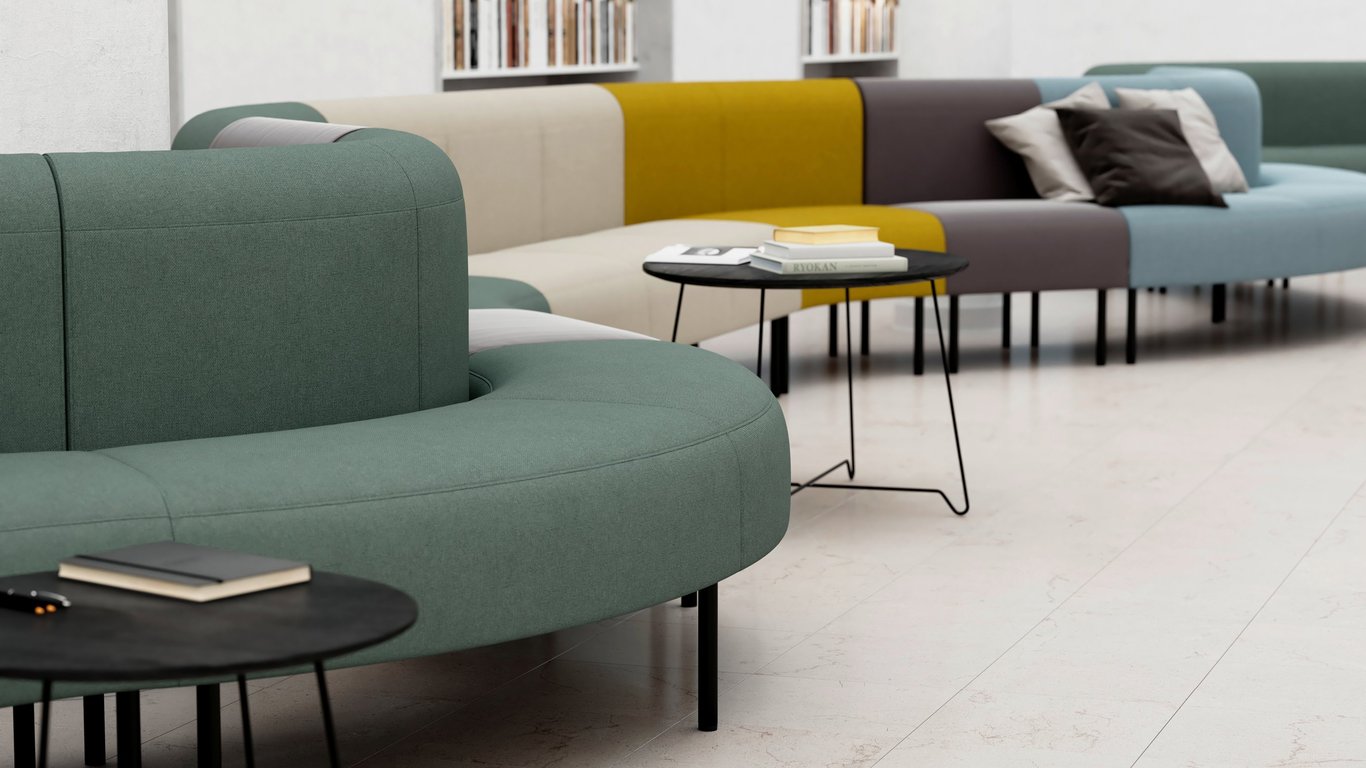 A place for exchanging knowledge
Today, offices are more than just workspaces and schools and universities are more than just classrooms and lecture halls. They are places where people meet and spend time together. A well-designed collaborative space provides an opportunity for people with different experiences, education and backgrounds to come together to exchange knowledge and have fun.

Simple things such as seating furniture can make a big difference to how we feel and how we interact with each other. Using sofas and breakout furniture to create dedicated spaces in the room quickly creates a hub for collaboration and conversation. Since the number of seats can be easily varied to suit requirements, the place can make everyone feel included and welcome. It reinforces cohesion in the workplace and creates a sense of belonging.

Enhance the sense of community with our new modular sofa series VARIETY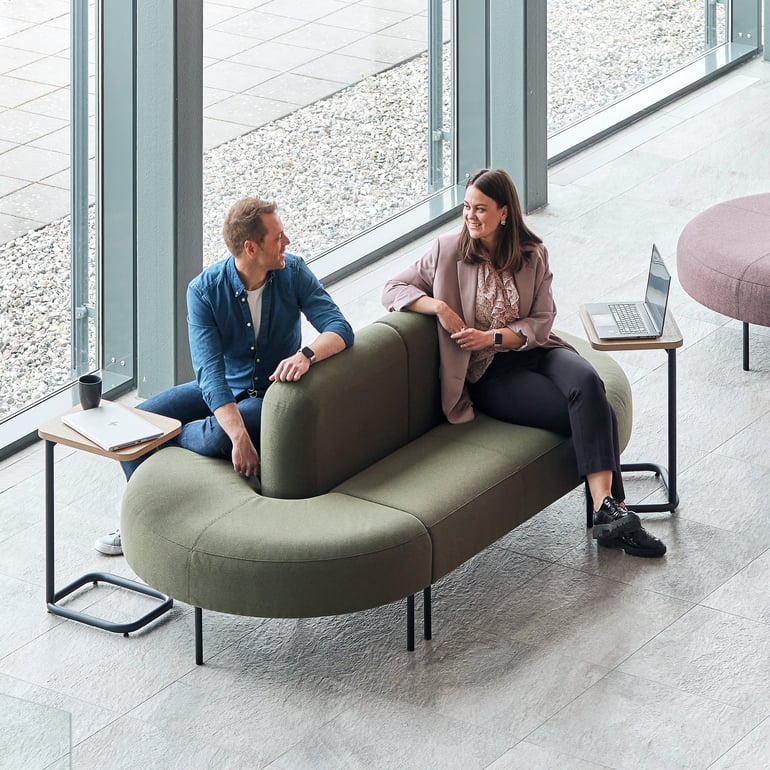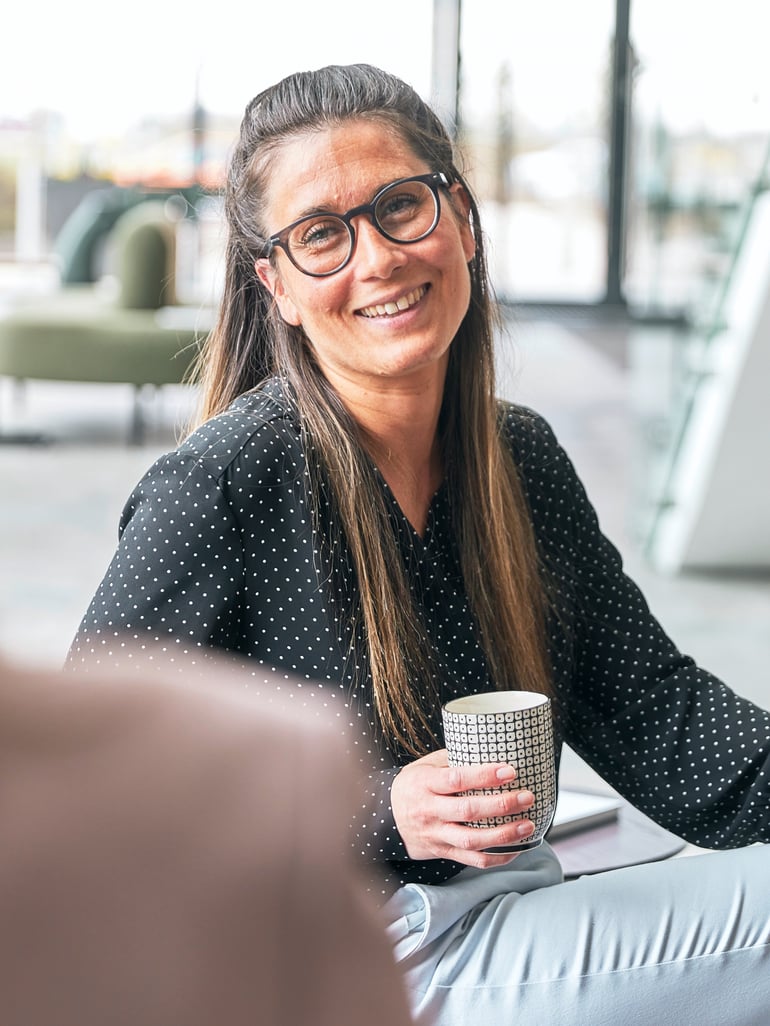 The best teamwork happens in the right environment
Brainstorming ideas in a group means different opinions and new ideas are taken into account, which provides value to the work as well as having social benefits. The more we work together, the more trust is built between us which makes us better able to solve problems. The best ideas are often conceived away from the desk when talking to other people, for example at lunch, on a coffee break or even in the lift!

That's why it's important to change it up; maybe take a break or work somewhere away from your desk for a while. Doing so will give you a chance to refuel and the opportunity to try out a new environment with a different atmosphere, different lighting, different sounds and so on. When we do get away from the desk, most people will choose a comfortable and attractive social space because those types of spaces put us in a good frame of mind.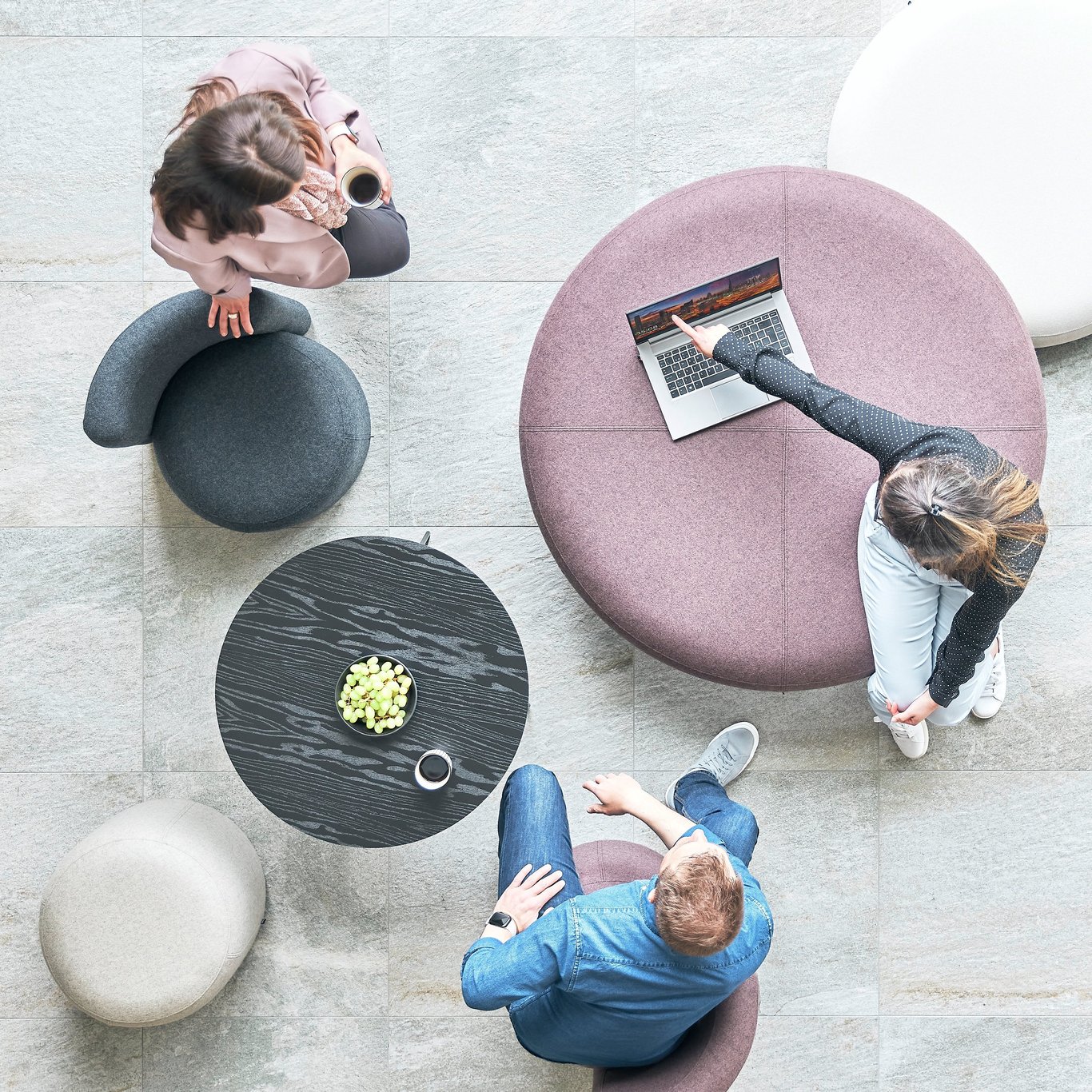 The right furniture enhances creativity
You want your common areas to be inviting and also a little lively. They should say "you can stay here" and at the same time have a sense that something is happening. Dynamic furniture solutions awaken several senses simultaneously and stimulate creativity. A long, curved sofa snaking around the room, seats of different heights and versatile pouffes are just a few examples of furniture that can make a meeting space more exciting and create the foundations for great collaboration.
Get help from our project design experts!
You can always turn to us at AJ Products if you need help with a project design solution customised to your business. Contact us if you have questions about fabric choice, need inspiration or simply want to know which options would best suit your premises. Get in touch and we'll tell you more about your options.
Get the latest product launches and offers sent direct to your inbox
Do you want to receive exclusive offers, information about new products and inspiration on how you can improve your workplace? Sign up for our free newsletter and be the first to receive our best offers!