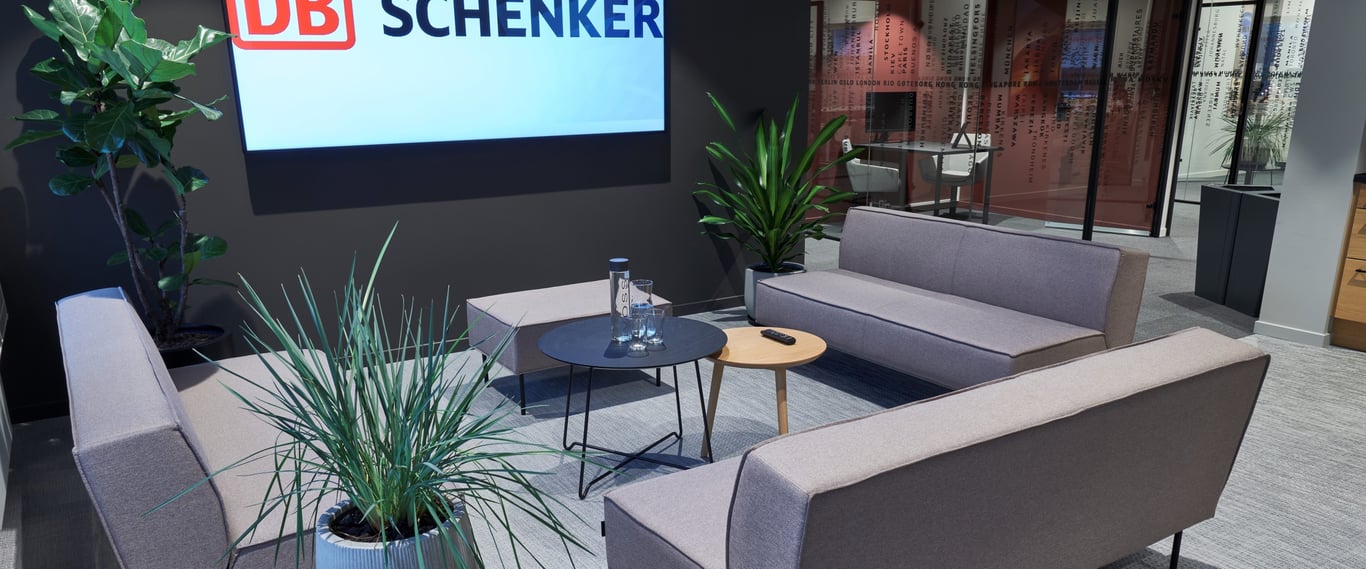 Stylish custom solution for DB Schenker's office space at Oslo Airport
When DB Schenker's air freight department at Oslo Gardermoen Airport was set to move into new premises in autumn 2020, they opted for AJ Products as their main supplier of office furniture. Our project sales team supported the customer throughout the entire process from planning to delivery. The result was a stylish custom solution, delivered and assembled by the agreed deadline.
DB Schenker is the world's leading global logistics provider and the air freight department at Oslo Airport is part of a major group represented in 140 countries.

AJ Products furnished the premises of their Norwegian air freight department to ensure the space was adapted for their specific needs.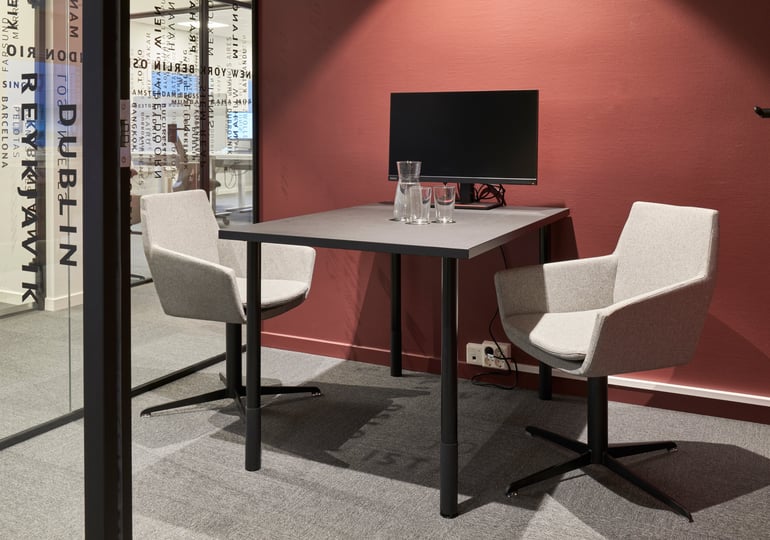 Furniture trial before ordering
With the aim of making it easier for the customer to select products for their new premises, the customer visited the AJ Products showroom in Norway. Our showroom is set up so that customers can both see and try out products in our range of
office and conference furniture
. This makes it easier and more exciting for customers to select products.
To help customers clearly visualise how the products would be arranged in their premises, our project sales team prepared several 3D drawings of the entire premises. The selected products were presented in a true-to-life drawing, which made it easy to identify any need for changes and adaptations. During this process, product and colour suggestions were made, which helped the customer find the solution that suited them best.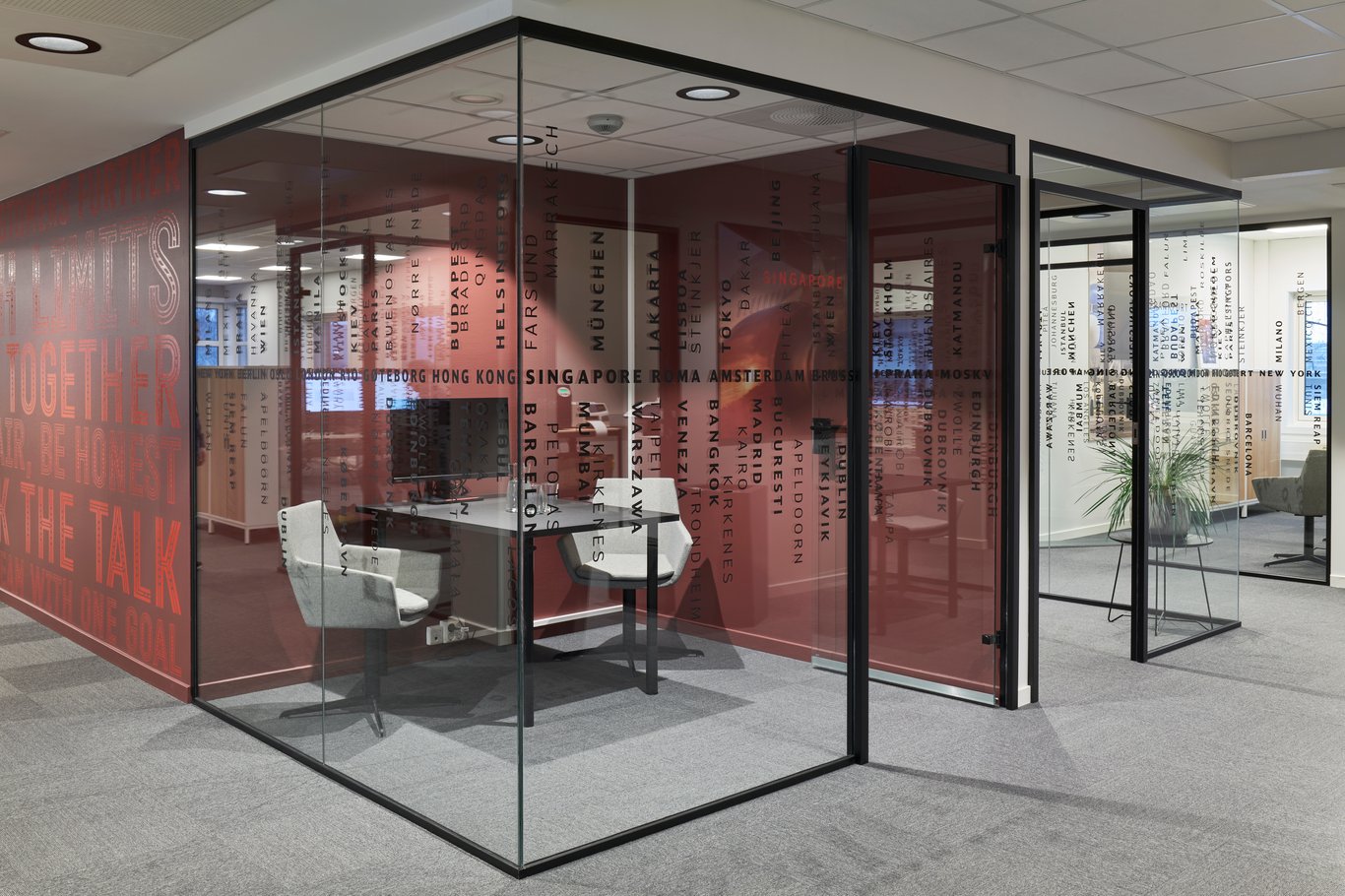 Fully assembled and on time
Office workstations were set up for 46 employees, comprising sit-stand desks and storage cabinets from the
MODULUS
range, as well as
ZIP RIVET
floor screens.
FAIRFIELD
conference chairs were chosen for the meeting room and quiet room, while
GANDER
chairs and furniture from the
COPENHAGEN
lounge range were used in communal areas.
We made sure that all the products DB Schenker had ordered were delivered on time, assembled and ready for use. This meant that they were able to move straight into the fully furnished premises when the fitters were finished on site.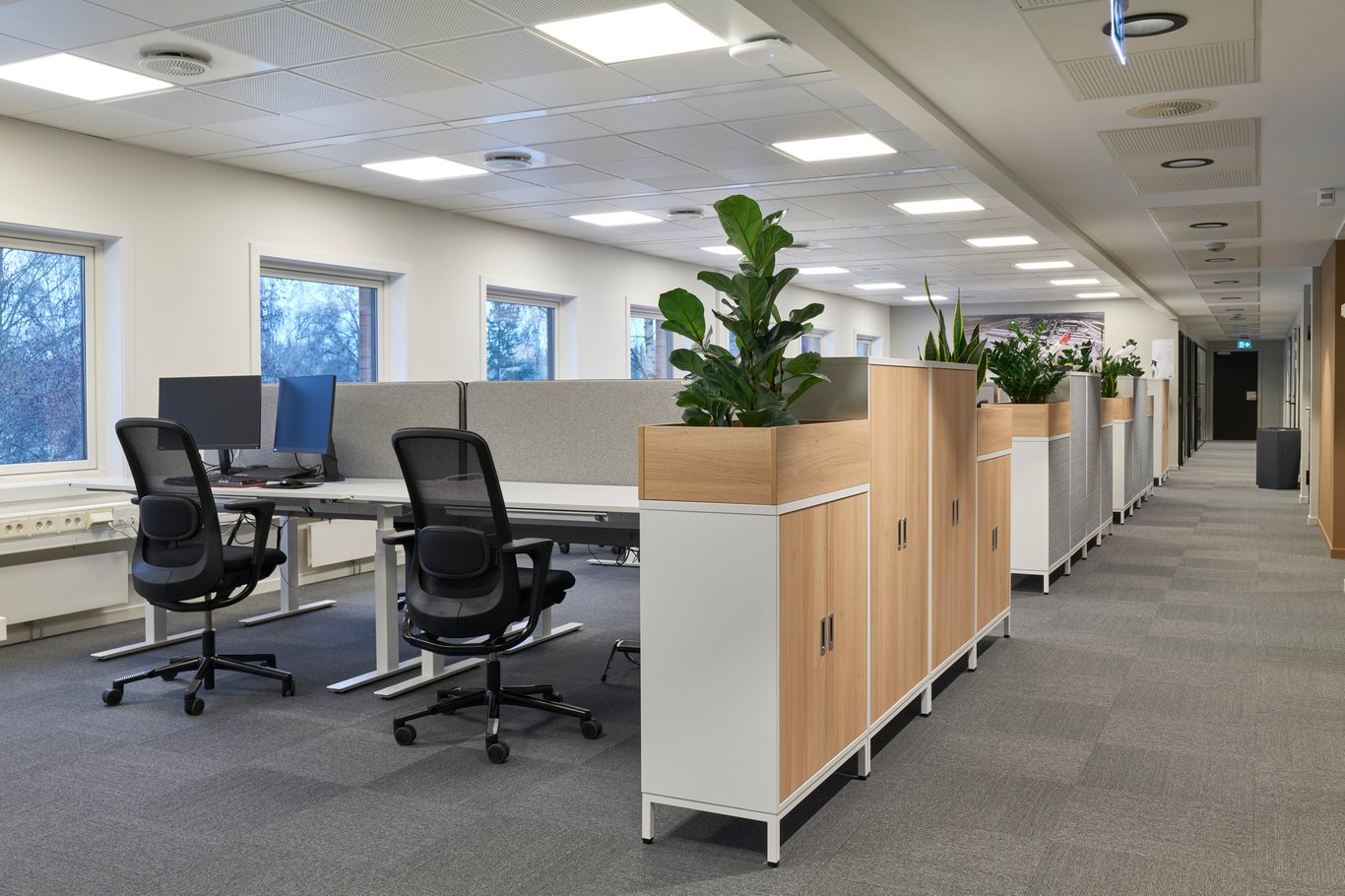 Custom solution with flexibility
The close dialogue we have with our customers at AJ Products enables us to provide specially made and customised products, something which the DB Schenker department at Gardermoen Airport was able to benefit from. They wanted a specially adapted table to facilitate mail handling. We delivered a specially made
sit-stand desk
, constructed using parts from the MODULUS range. This produced a solution that can be adapted to anyone using this workstation, as it can be raised and lowered how they want.
The customer also needed to make other changes, for example to the choice of colours, products and quantities. The customer greatly appreciated the flexibility from AJ Products and the option to have special custom solutions.
In the case of large projects, changes and extra orders may be required as you adapt to the new premises. Our main supplier has done a brilliant job with this. Furniture has been specially made, which has been adapted to our needs and wishes, not to mention changes to products or quantities.
Ida Edlund, Business Developer – Air Freight Norway, DB Schenker at Gardermoen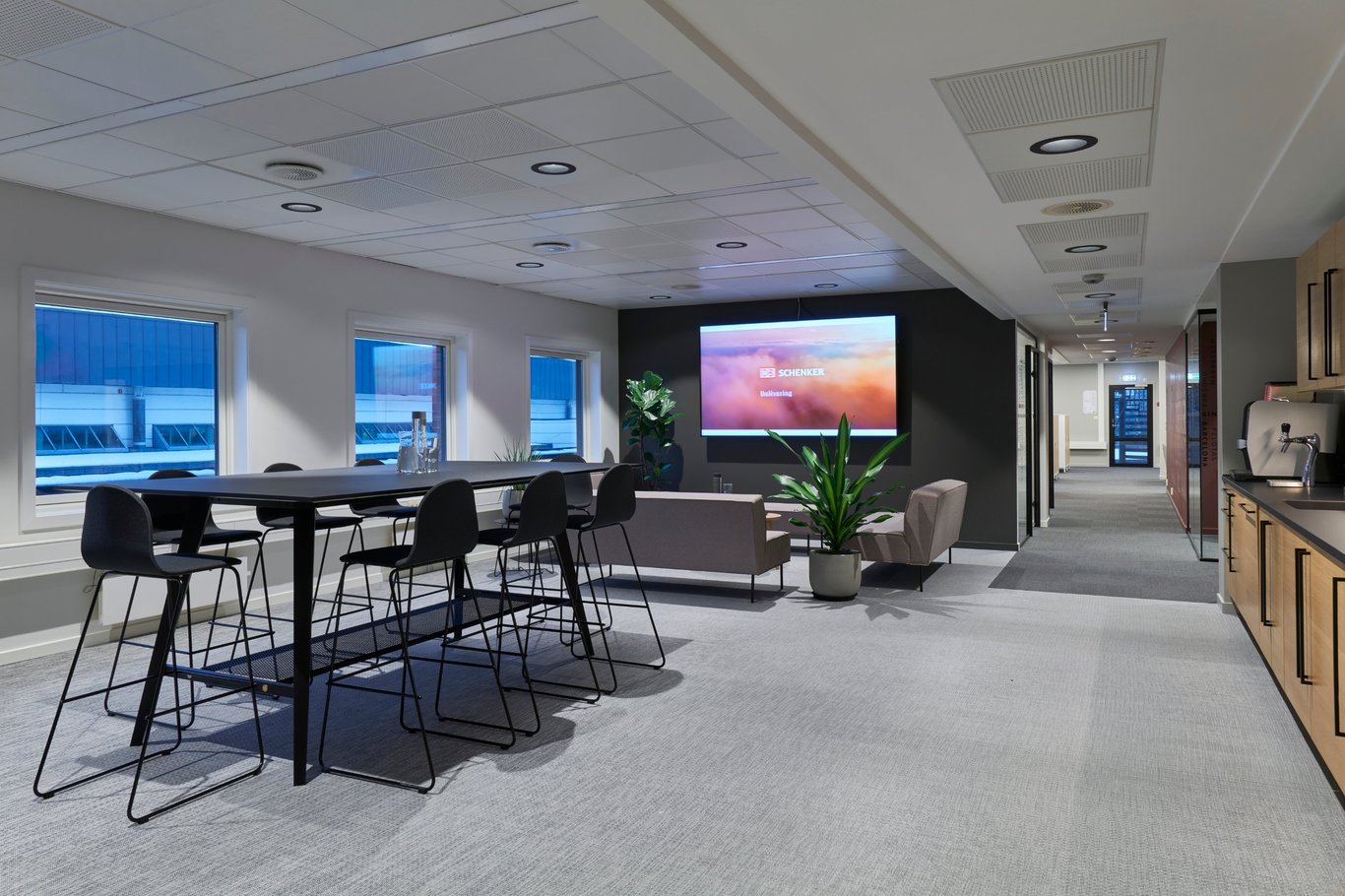 Get the latest product launches and offers sent direct to your inbox
Do you want to receive exclusive offers, information about new products and inspiration on how you can improve your workplace? Sign up for our free newsletter and be the first to receive our best offers!