Professional assistance for fitting out offices, schools and warehouses

Do you need inspiration, useful advice or practical assistance with a project to furnish your office, school or warehouse? Whatever type of space you need to furnish, there are many decisions and aspects to consider. We can put a dedicated team of experts at your disposal to help you see all the possibilities on offer and achieve the optimal solution for your needs – completely free of charge. Want to find out more? Call us and tell us your needs, and your solution will be one step closer.
No project is too big or small
Furnishing a workplace can be a big responsibility. It's much easier if you have a team of interior designers, project managers, product experts and installers to assist you. We'll support you from the planning stage to moving in – whether you need to furnish a single workspace in your office or school or fit out a whole warehouse. No project is too big or small for us to help you.
Your solution step by step
We will start by visiting your workplace and conducting a thorough analysis of your needs, requirements and situation. How many office desks, classroom tables or pallet racks will comfortably fit in the space? How can we optimise noise levels? How do we achieve the right atmosphere? There are always a lot of questions. To answer them, we'll provide you with a 3D plan that shows clearly how to maximise use of the various spaces available.
We can take care of everything
When fitting out premises, it is common for people to only consider their immediate needs. We include your possible future needs in the plans so that the workspace can be adapted as and when required. Moreover, we'll be happy to take care of your whole project, including installation on your premises. There's one more important benefit to us assisting you: it leaves you more time for the most important thing - your job!

For more information on how we can help you call:
01252 359760
Want to find out more?
Fill out the form below and we'll contact you. We'll get back to you within 48 hours (weekdays).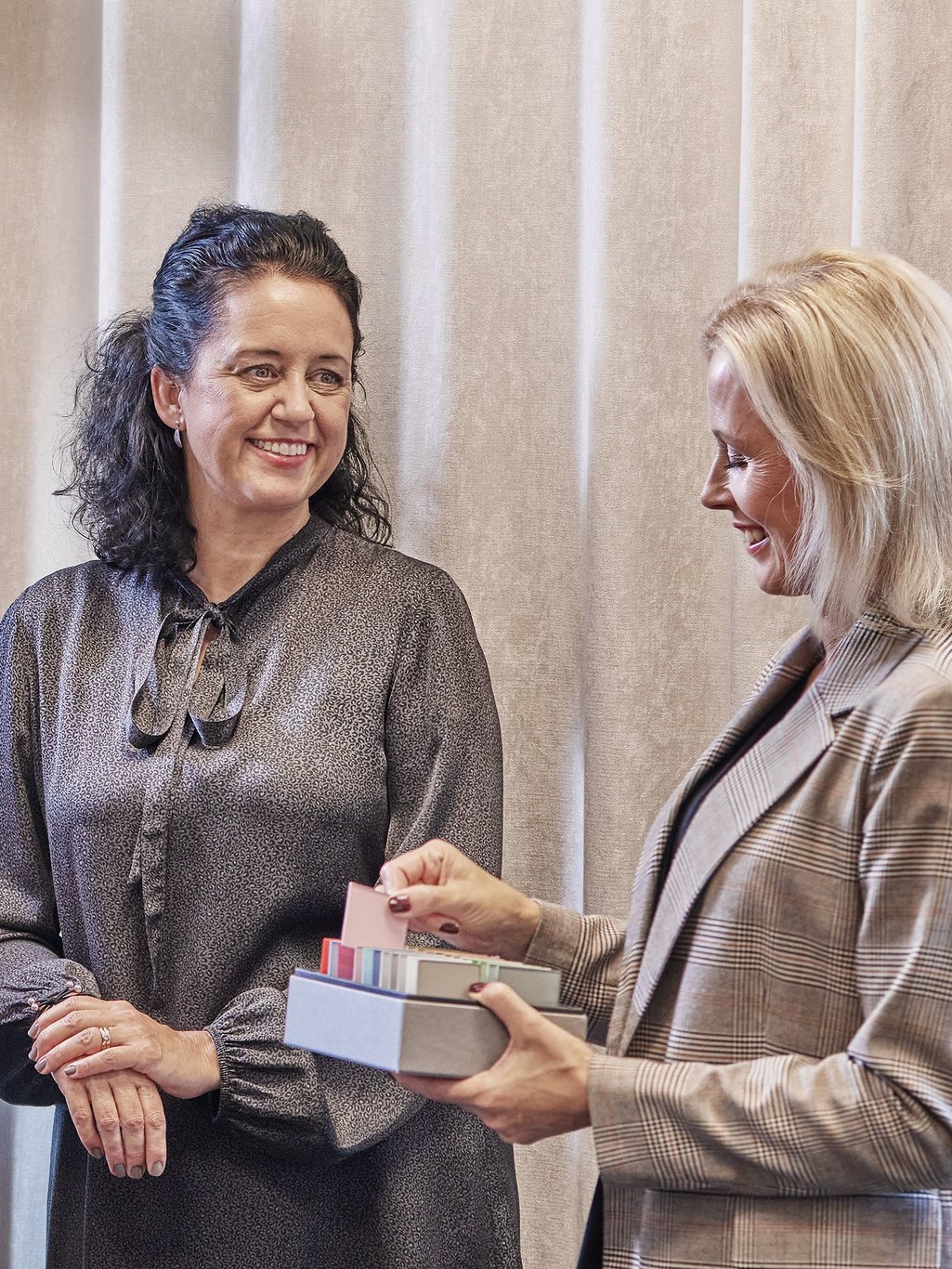 The benefits of in-house production
Our two European factories manufacture a wide range of products, from office furniture to tool cabinets and shelving units. To keep our project range in step with the latest trends, we give top priority to product development. We are continuously designing new furniture and products with close collaboration between our designers, factories and product managers. In-house production offers many benefits. It allows us to control the whole process from design to finished product, so we can give our customers the right quality. It also gives us full control over our sustainability efforts with regard to environmental, health and safety issues. Plus, it allows us to tailor certain products to customers' specific needs.
Let us improve your workplace
AJ Products has been successfully improving workplaces for over 45 years. We offer more than 20,000 products for offices, schools, warehouses and industry with smart interior solutions for a pleasant and practical workplace. Our concept is the same today as when we started in 1975: to be a leading supplier of integrated solutions by providing top class products for workplaces. That's why we offer you a choice of thousands of products at the right price delivered to your door exactly when you need them. Our entire product range is easily accessible in our inspiring catalogue, via our online shop open 24 hours a day or by talking to our sales team. We make it easy to improve your working environment.