Giving back to the community
Our concern for people's health and wellbeing is not limited to the time they spend at work. Supporting various charities and organisations as well as contributing to social engagement in the community is important to us at AJ Products. We want to make a difference, especially when it comes to helping children and young people. Here you can read more about some of the organisations that we currently support.

AJ sponsors Yennenga – because education is a basis for change
Since 2012, we have supported Yennenga Progress, a Swedish non-profit organisation that actively contributes to community-building by developing the concept of The Good Village. What started with a pre-school in the village of Nakamtenga, Burkina Faso in 2001, has since developed into a complete and growing community.

It felt natural for the AJ Group to support the project by contributing all the classroom furniture to the school in Nakamtenga: desks, chairs, stools, cabinets and more. Our involvement with the school began back in 2012 and for several years now we have also been responsible for the headteacher's salary. What started as a preschool today has 450 students all the way through to high school. Education gives young people the power to change and a functioning school environment is a prerequisite for that. It's work that we at AJ are more than happy to contribute to. To read more about the great work Yennenga Progress does and how you can contribute, visit yennengaprogress.se.
Democracy starts at home. It takes a village to raise a child and these children will determine the future.
Stina Berge, founder and secretary-general of Yennenga Progress
Helping children close to home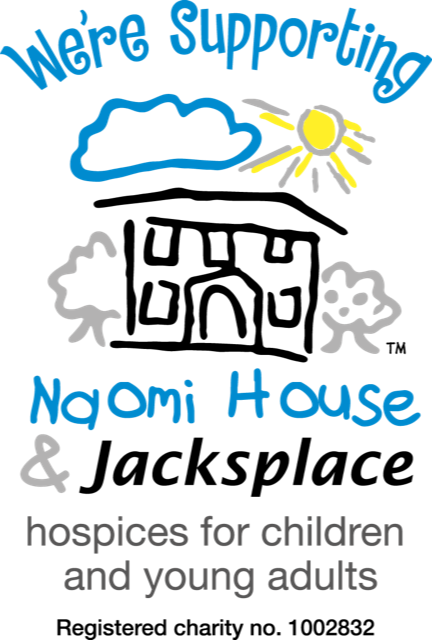 AJ Products UK is passionate about honouring our Scandinavian heritage and supporting international causes while also putting our own British slant on what we do and throwing ourselves into the local community around us. The team selected Naomi House and Jacksplace as our chosen charity for 2023-24 and is taking part in numerous challenges and fundraising activities throughout the year to support their worthy cause, as well as donating furniture and equipment for the children living in the hospice.
Naomi House & Jacksplace provide expert hospice care to more than 550 life-limited and life-threatened children, young adults and their families in central southern England. When a child or young adult is diagnosed with a life-limiting condition, Naomi House & Jacksplace becomes their home from home. Their nursing, care, play and family-support teams offer the crucial emotional, developmental, clinical and holistic care that children and young adults with some of the most complex medical needs require. They also offer vital respite support for families and even have tailored respite care for young adults to give them the independence they deserve. At the end of a child or young adult's life, they are there to give them a peaceful and dignified end, surrounded by loved ones.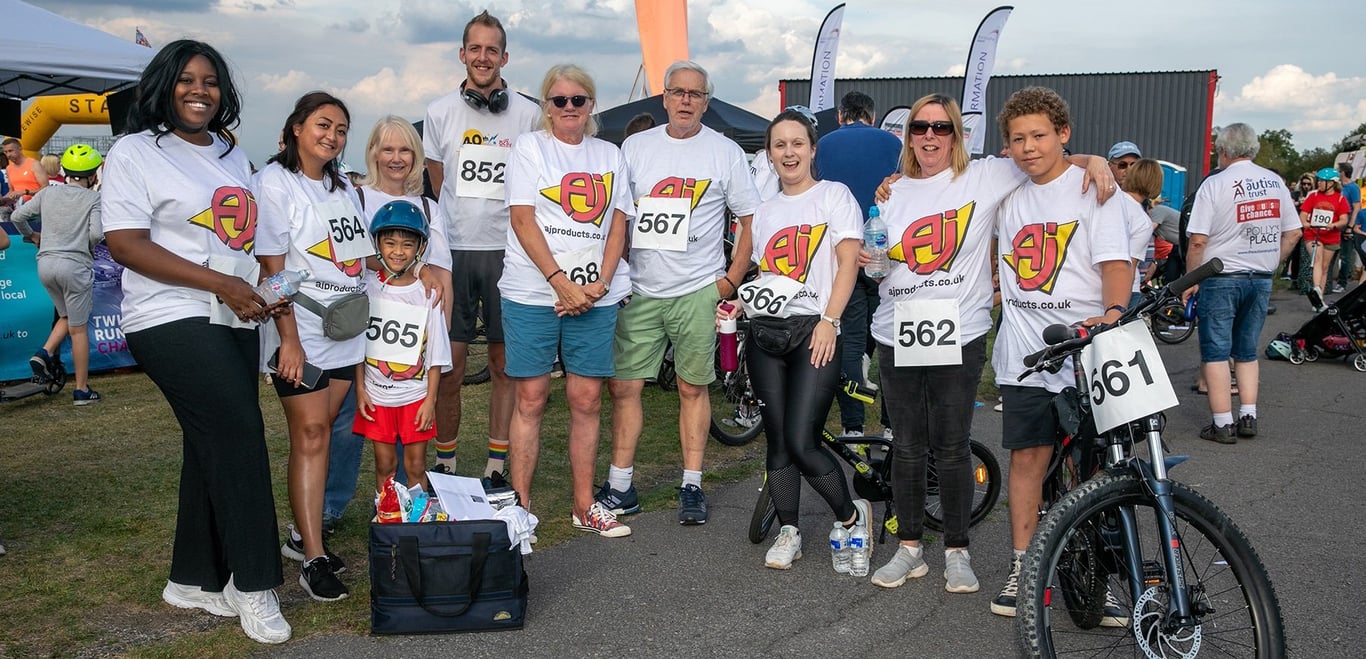 The AJ Products UK team at the Twilight Runway Challenge, 16th September 2023, in aid of Naomi House & Jacksplace.
AJ Products UK is proud to be supporting the amazing work that Naomi House and Jacksplace do in our community. To read more about the work Naomi House does and find out how you can donate, visit
naomihouse.org.uk
.