How we helped Lagerservice to optimise a 3PL warehouse
"How do we make something that already works very well, just that little bit better?" That was the question the management team of storage and logistics company, Lagerservice, asked themselves when they had the opportunity to create a brand new 3PL warehouse from scratch. At AJ Products, we felt honoured when we were chosen to provide the fittings and equipment for their warehouse interior.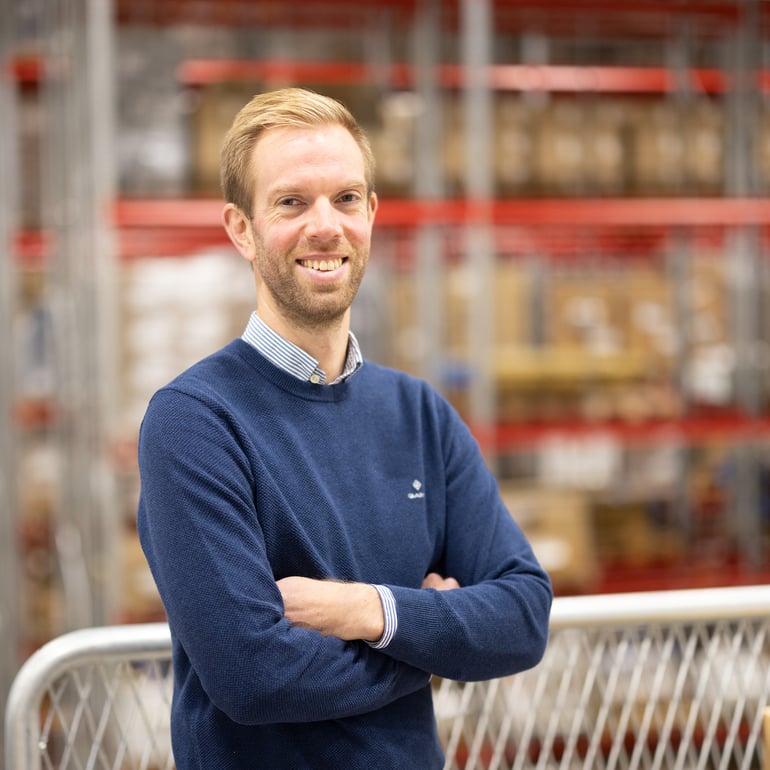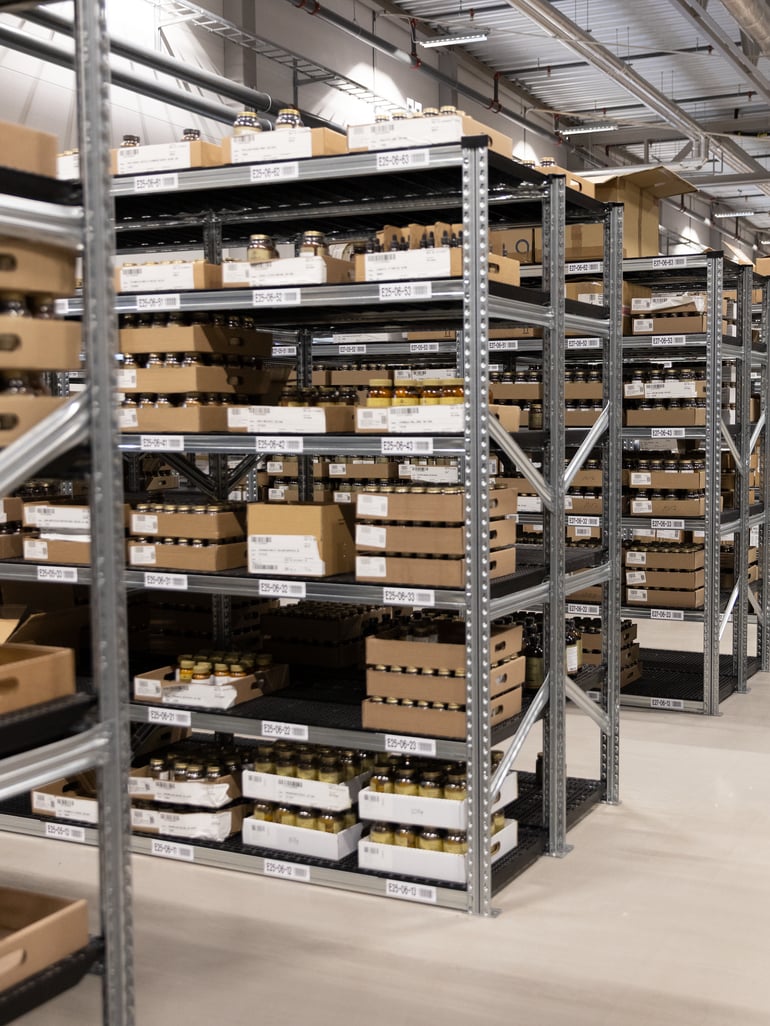 Customised logistics solutions 
Lagerservice is a third-party logistics (3PL) company based in the Nordics that provides flexible solutions for customers with a high-volume logistic flow. The company's strategic location in Nässjö, Sweden (midway between Stockholm, Gothenburg and Malmö) allows them to reach more than seven million people within a radius of 300 kilometres.  

"Our goal is to offer the most efficient logistics solution possible based on each customer's needs and as our customers are companies of different sizes from different industries, flexibility has always been part of our DNA." - Andreas Hagejärd, CEO and co-owner of Lagerservice.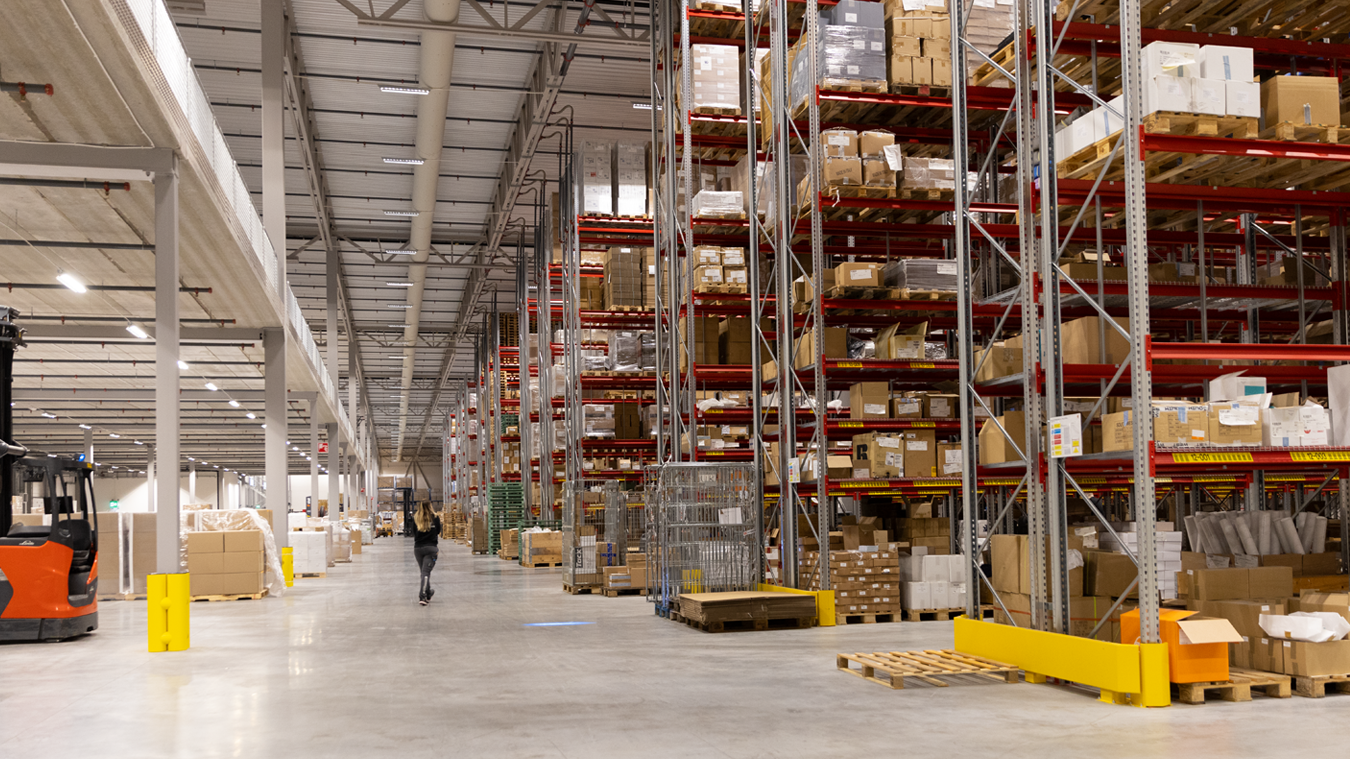 Starting from scratch 
Since its founding in 1984, Lagerservice has operated out of the same location. Yet in 2020, a neighbouring business asked them if they would relocate to make room for its growth plans. After an agreement was reached, Lagerservice went on to build a new logistics facility a few hundred metres away with a footprint of 254 x 118 metres.

"We have always aimed to be customers' first choice in 3PL logistics, so when we had the opportunity to build a completely new warehouse from scratch, we were able to use our extensive experience of what really works to create even better logistics solutions for our customers" says Andreas.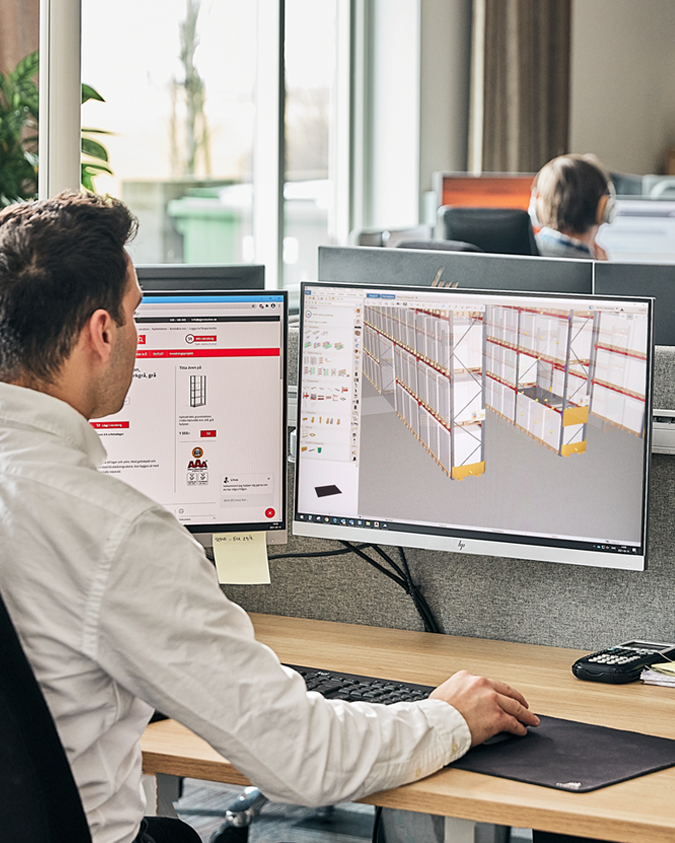 Requirements for quality and flexibility 
Andreas and his team managed the development of the new building themselves and were responsible for all the purchasing. They set high standards, both for the building and the interior. When it came to interior design, the management team investigated the market for pallet racking and drew up a list of requirements which focused on flexibility, quality, environmental issues, certifications and customer experience. Several suppliers were evaluated, but according to Andreas, there was never any doubt:

"AJ Products made a good impression right from the start with its knowledge, strong commitment and broad product range. Because they could also take responsibility for the entire interior, the choice was easy in the end."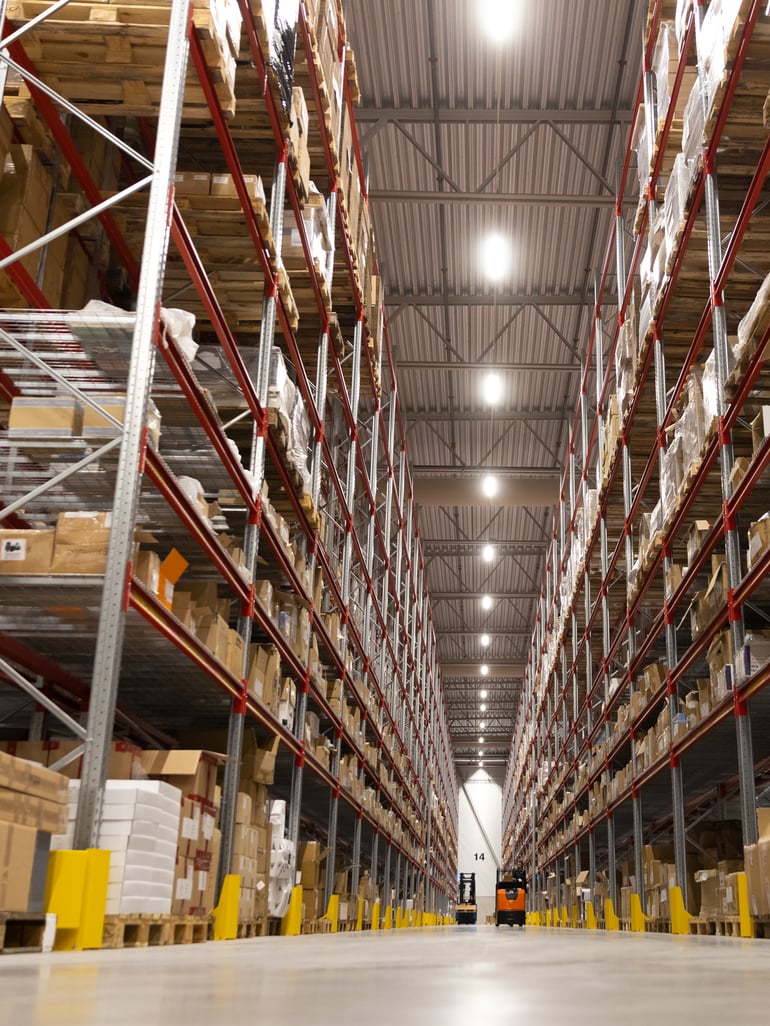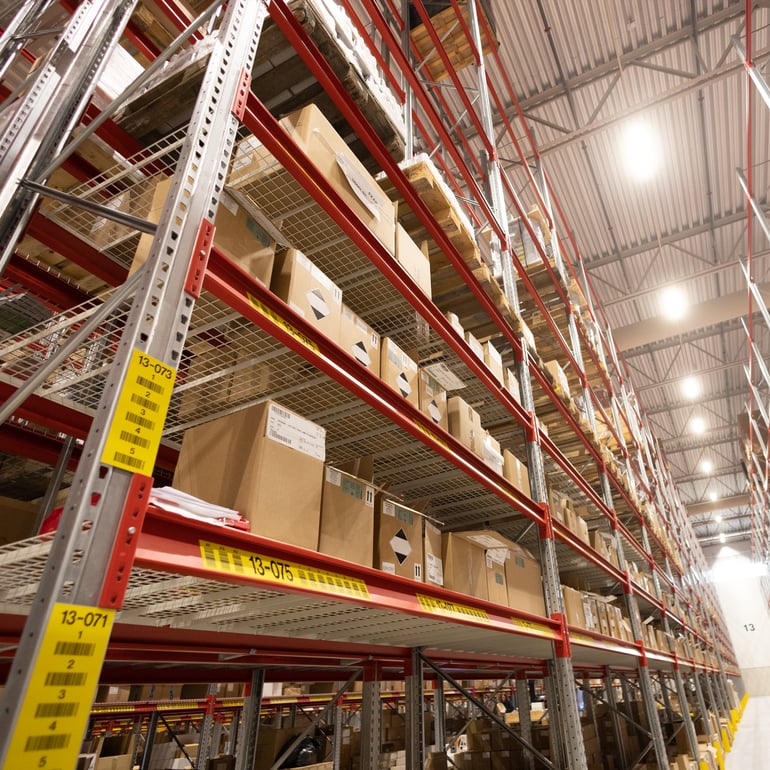 The ULTIMATE pallet racking was put to the test 
Lagerservice wanted to improve every area of the warehouse to meet their customers' requirements, which put the flexibility of our ULTIMATE pallet rack to the test. The team from AJ Products had to calculate, draw and manufacture countless different variants of the support beams to adapt the different sections for each customer. To comply with the fire prevention regulations for certain types of goods, we also installed a sprinkler system covering 30% of the pallet racking. 

Using clear 3D sketches, we were able to update Lagerservice on a regular basis as to how the different sections would look. Our service also included planning, coordination with other contractors, delivery and assembly.



The complete project with excellent results 
The new logistics centre was completed at the end of 2022 and now accommodates more than 31,000 pallet racks in several different configurations and over 3000 running metres of shelving. As the results show, the quality of our products and extensive warehouse range combined with the service from our team of warehouse experts made for a successful project.

 
"We are very pleased with the collaboration with AJ Products and the result. Something that was good to start with has become even better. Now we have everything we need to satisfy our customers and achieve our goals for many years to come," concludes Andreas. 



AJ Products would like to thank Lagerservice for their trust and cooperation and wish them good luck! 
Get the latest product launches and offers sent direct to your inbox
Do you want to receive exclusive offers, information about new products and inspiration on how you can improve your workplace? Sign up for our free newsletter and be the first to receive our best offers!