We never take a break from quality
Quality awareness is a constant priority throughout our business. We know that there's someone behind every order, that every single delivery is counted and assessed. That's why we work according to strict protocols with ongoing testing and marking, ensuring that every product in our range adheres to our promises. All to be able to proudly offer you great products - and a 7-year guarantee on the entire range.

Products you can trust – year after year
We have built a company based on the concept of helping people feel good at work, by supplying furniture and equipment for different work situations. That's why we always want our customers to trust our products. We want you to know that each one is a safe choice that stands the test of time and gives you the features and convenience you expect - year after year. As such, we have a process to ensure a high and consistent level of quality for the entire range.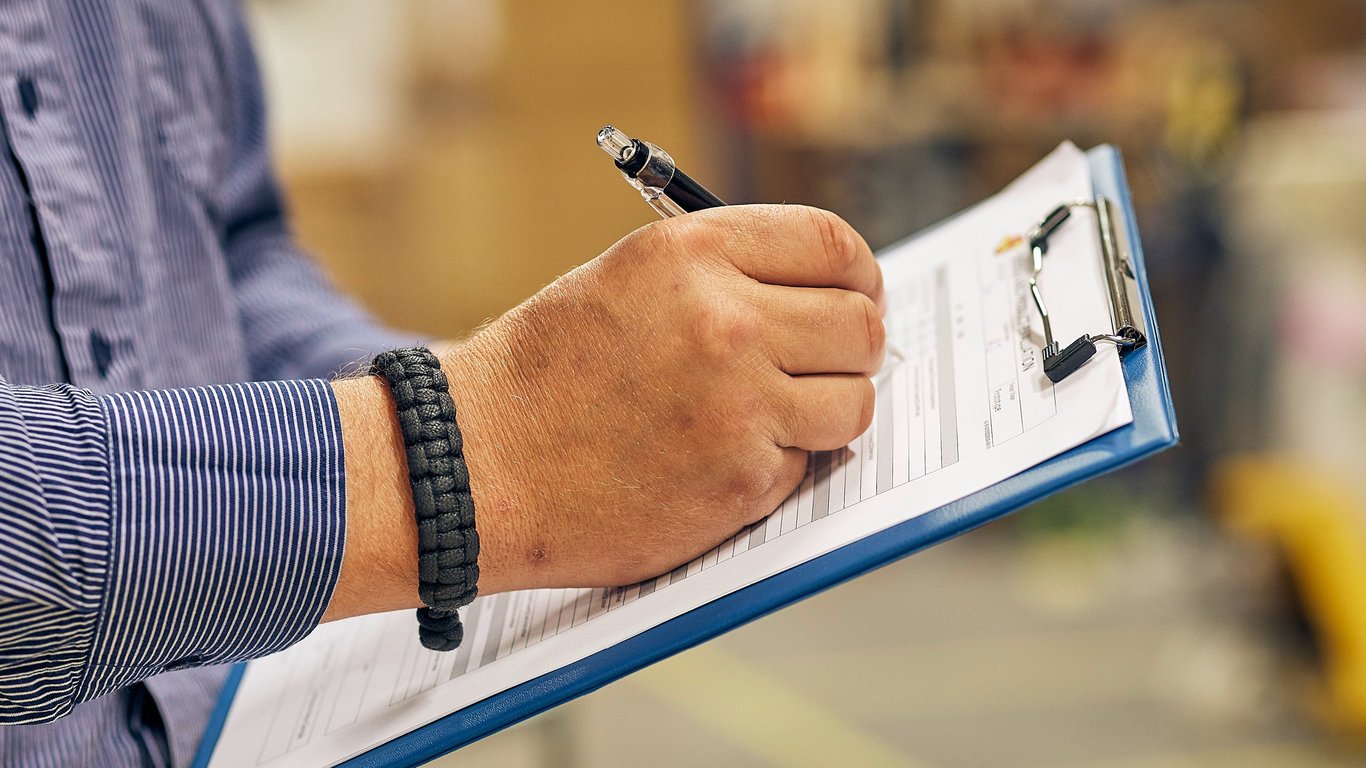 The same high requirements for the entire range
We are responsible for the design and manufacture of just under a third of our range; the rest comes mainly from manufacturers in either Sweden or Europe. But regardless of origin, each new product has to pass through the eye of the needle, our Quality Department, to be included in the range. No product, not even our own, is allowed a short cut. Many new products – our own and those from suppliers – have been tested by an impartial, accredited test institute before they are introduced into our product range. If we ourselves are the designers, we follow our design process (
read more here
) until the product is approved and ready.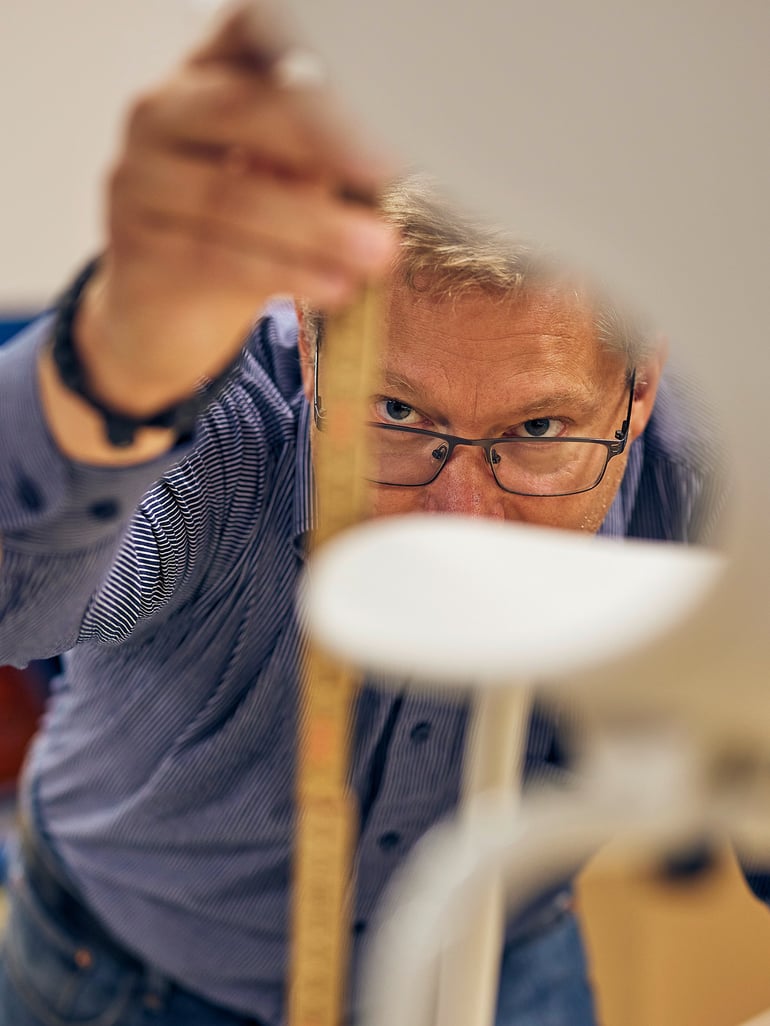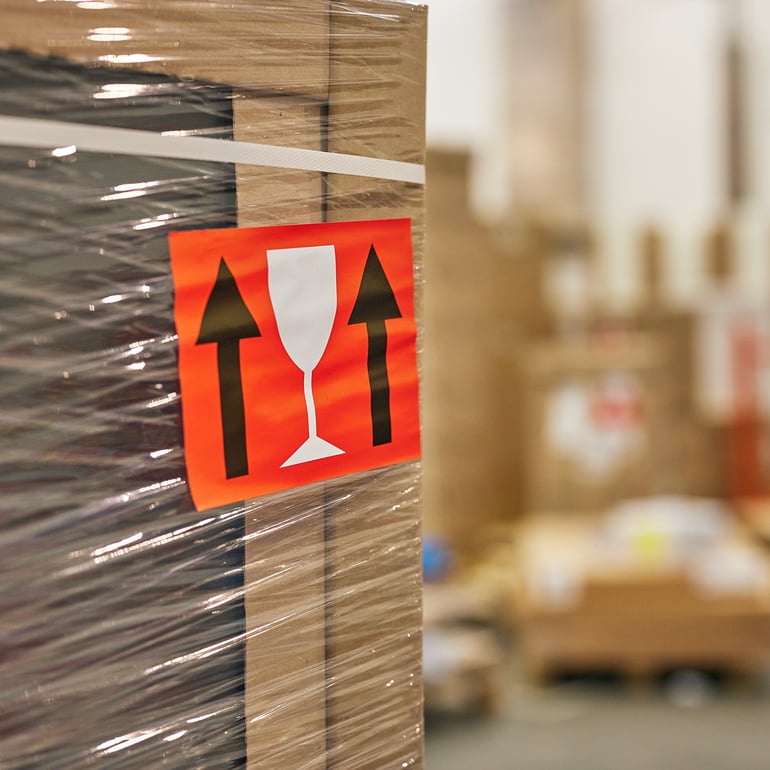 Quality control for new products
So, what do we look at to ensure the quality of a new product? Our assessment is always made from a holistic perspective and concerns the product's functions and its external and internal properties, such as surface finish, durability, safety and stability. In addition, the ability of the packaging to protect the product, the clarity of the installation instructions, whether the product is easy to assemble and it has the appropriate markings (Nordic Ecolabel, CE marking, etc). Marking with the right symbols shows, among other things, that the product meets high requirements in terms of chemical content, responsible supply chains and environmental impact during the life cycle. Only when each element is checked does the product get approval.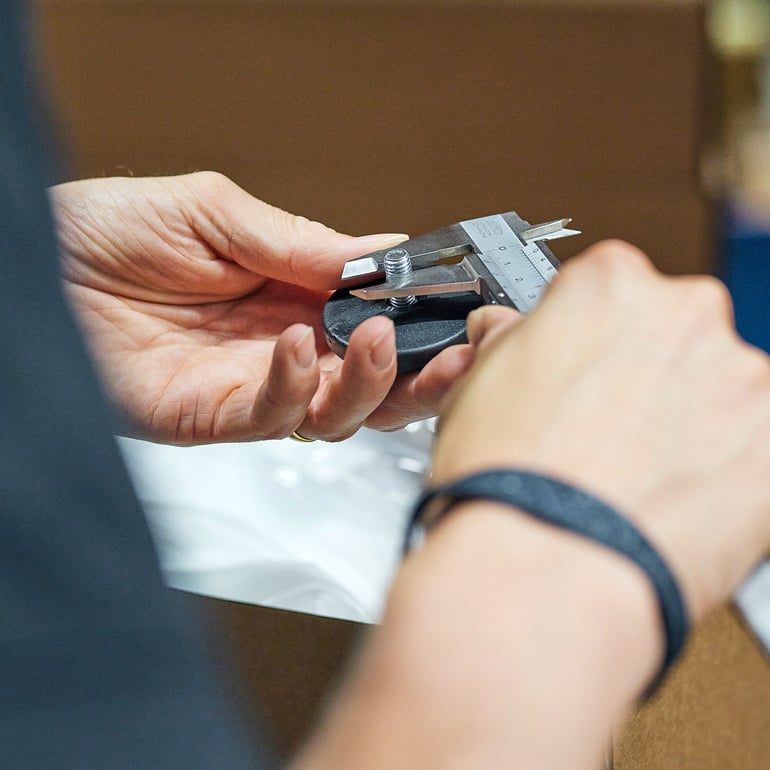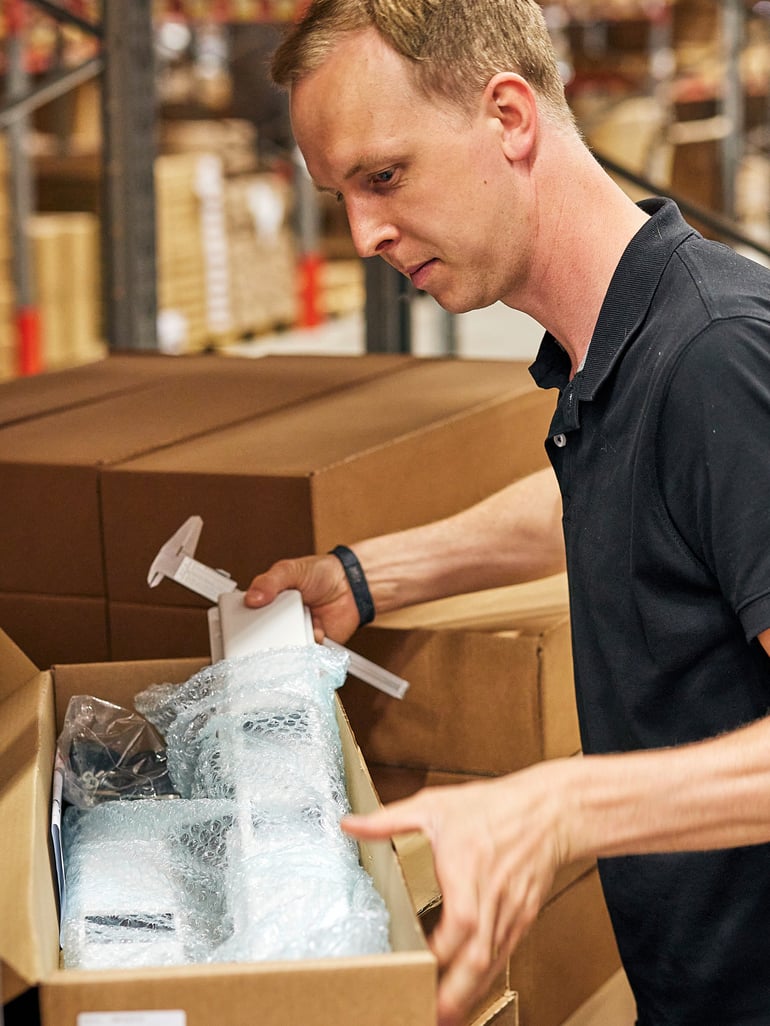 Checking the existing range
Every product in our range has undergone thorough quality control before finally being approved, but that does not mean the end of our pursuit of perfection. To maintain the quality level in the existing range, we perform ongoing tests in terms of safety, measurement, strength and stability. In addition, we constantly monitor customers' responses. By following up complaints on a daily basis, we can look for sources of error and quickly rectify them. Was there a defect in the product, a problem with delivery or transport damage? Or did the customer simply exercise their right to change their mind? When we have the answer, we can act – by compensating the customer and pointing out a possible shortcoming to the manufacturer. The pursuit of quality never stops.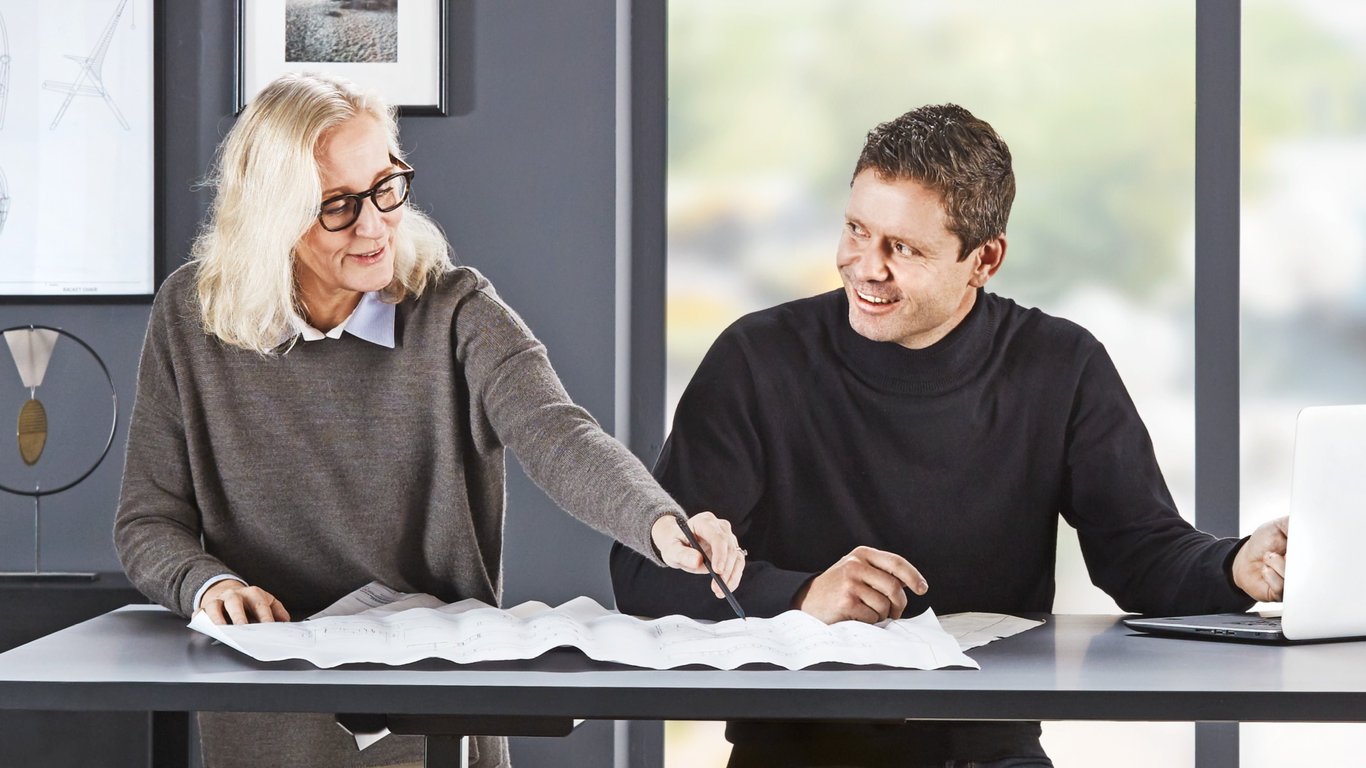 Continuous improvement
We are certified according to ISO 9001 and work with processes that assure quality at all stages of our business. Part of our continuous improvement policy is to review our suppliers' goods or services. Evaluation is based on their willingness to cooperate, delivery reliability and the ability to maintain consistent high quality. Because only the best is good enough for our customers.
Get the latest product launches and offers sent direct to your inbox
Do you want to receive exclusive offers, information about new products and inspiration on how you can improve your workplace? Sign up for our free newsletter and be the first to receive our best offers!