Warehouse optimisation - we can help you get the best out of your warehouse or production facility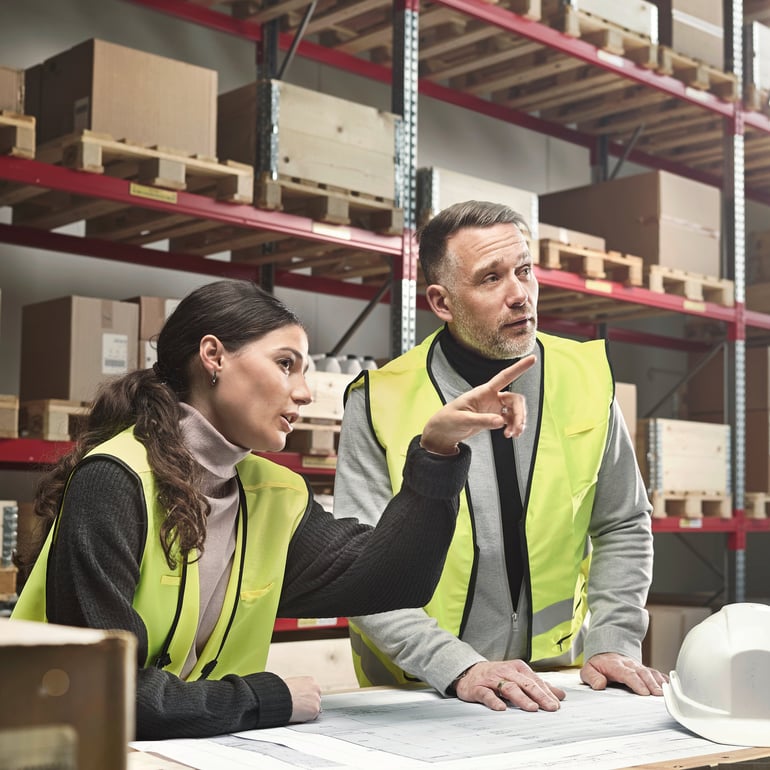 Are you looking to optimise your warehouse, factory or workshop? Our project sales team can help you identify opportunities and find an optimal solution for your business. Moreover, we will manage the entire project, from planning through to installation, regardless of whether you need a complete refit for your premises or are just looking to update a few workstations.
With our project design service, we provide:
A start-up meeting – a physical meeting at your premises or another place that suits you
In-depth analysis of your needs and priorities to optimise ergonomics and warehouse efficiency
Product suggestions and help with planning your refit
Layout proposal to optimise your warehouse space
Detailed 3D drawings to help you visualise the end result
Overview and walk-through of proposals and quotations
Help with delivery, installation and other services
Evaluation to ensure that everything meets your expectations
Minimum seven-year warranty and after-sales support
Our service is free of charge for anyone looking to purchase with AJ Products.