Why are lighter tones in your office interior important for reducing stress?
It is something we might take for granted but making the most of a lighter interior in your workplace can bring many health benefits to employees. Multiple studies have indicated that bright rooms can have a positive effect on reducing stress and improving mental health, but what can you do to create a workplace with a calmer vibe?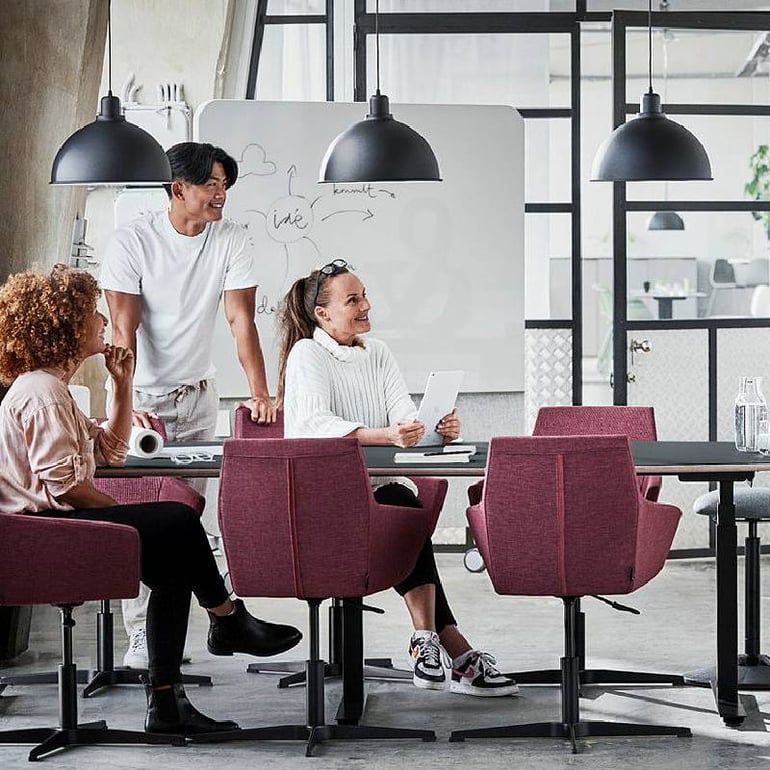 It may seem like an obvious place to start but failing to have proper lighting in your work setting may put you at risk for headaches and eye strain, both of which can cause stress and fatigue. When planning the lighting in your space, it is important to distribute the brightness evenly around the room. Using ceiling lights is a good example of spreading light equally by placing them in different parts of a room. Desk lamps are also helpful for individual workspaces, especially if the area is prone to shadows and has dark corners.

However, if you do have access to daylight in your room, try to utilise it as much as possible by placing your furniture close to the windows. Natural light can have numerous health benefits and brighten the mood in a working environment, so make sure you let it flourish!


Cool, calm and collected!
Having an office interior with lighter tones is essential for creating a tranquil and stress-free atmosphere. White walls give off a relaxing vibe as they reflect light around a room, making it feel more spacious. White might seem like a basic and dull option, but it can present a clean environment that can be pleasing to the eye. Moreover, it is a flexible choice, combining many different styles and patterns for your workplace interior.

When it comes to furnishing your office, choosing lighter colours and minimalistic furniture styles will be the centrepiece for constructing a relaxing ambience. We recommend using colours like blues, greens and greys for chairs and tables, along with desks that have a lighter wood, as they can assist in portraying a calm interior.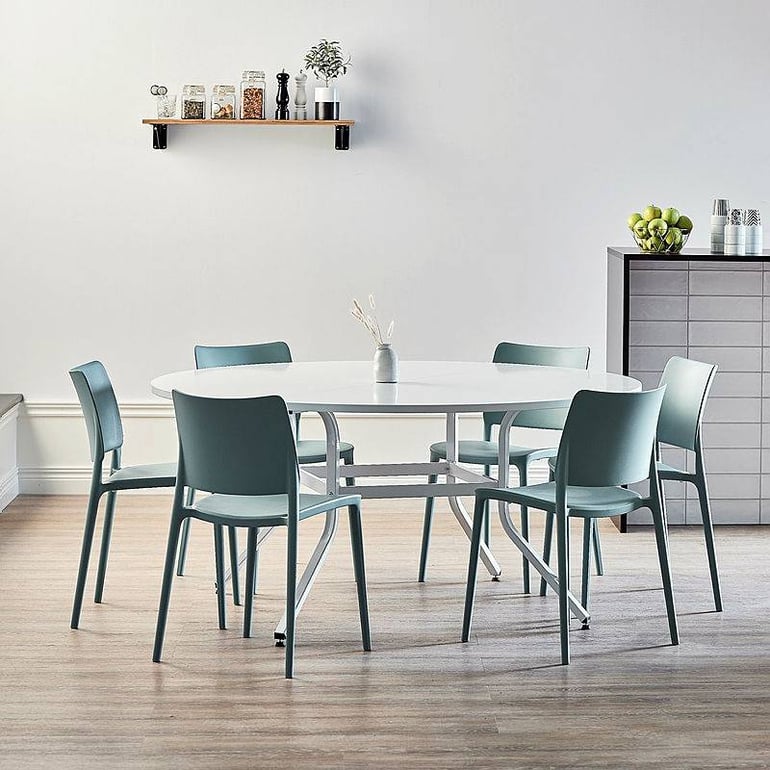 For example, our VARIOUS +RIO furniture set is compatible with several interior settings that can be used in a canteen, meeting room or office. The set is available in several colours, including white and light blue, which can convey a cool vibe.



Why not add a bit of nature?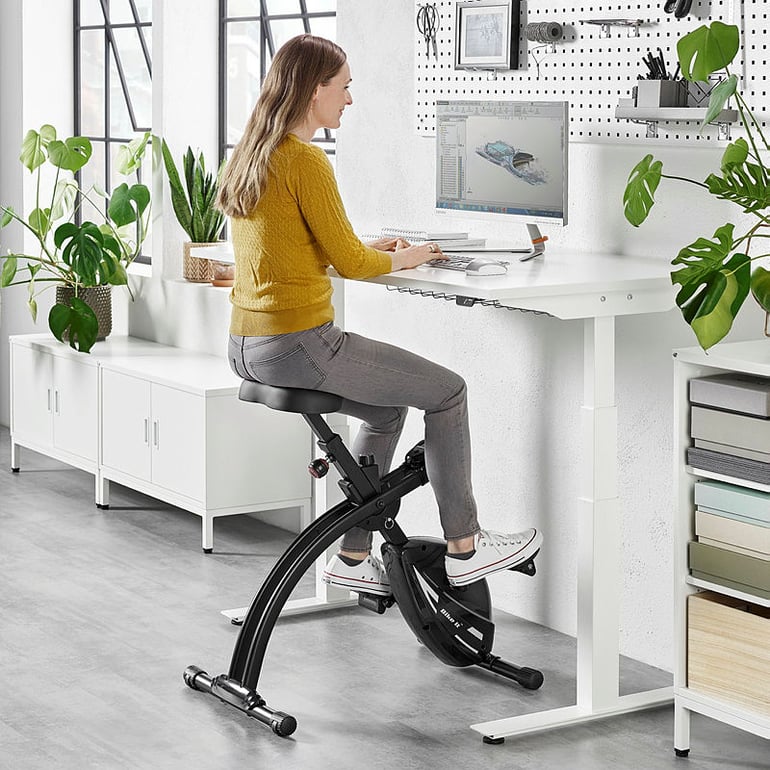 Adding some plants, whether real or artificial, can also help improve the setting of your work area by providing some colour and pleasant aromas. They are also helpful in creating and dividing up spaces to give employees a place where they can take a minute to rest if they feel overwhelmed or stressed.

Overall, stress and anxiety will always come and go, but if businesses can take the initiative by having lighter interiors in the workplace, it will improve the productivity and mental health of their team.
Get the latest product launches and offers sent direct to your inbox
Do you want to receive exclusive offers, information about new products and inspiration on how you can improve your workplace? Sign up for our free newsletter and be the first to receive our best offers!