How can your office layout encourage better team building at work?
It might not appear obvious at first glance, but your office layout can affect how you interact with your colleagues on a day-to-day basis. Building positive relationships with your colleagues is essential for good communication, motivation and morale in the workplace, so having a well-planned office is necessary.
Why not sit next to each other?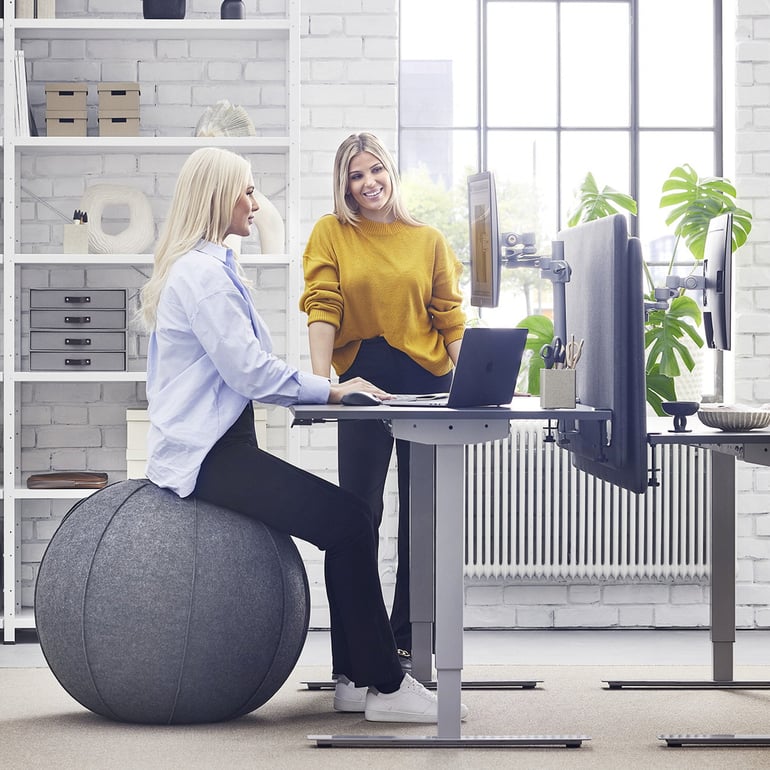 Often these days, employees speak to each other using webchats and emails to communicate messages regarding work-related business. However, a lot of these discussions can be resolved in a matter of minutes by speaking with your colleagues face-to face. Having desks located next to your colleagues will encourage you to talk to your co-workers regularly and will help build those key relationships to improve your team.
The type of desk you use is also important. We recommend the use of a
sit-stand desk,
which you can use to switch from being in a seated position to a standing one. Having an area with several of these can help you exercise as a team at work and can serve as a focal point in your office.
Meeting rooms can inspire teams
Discussions can take place at work in a variety of settings, such as conference rooms and meeting booths. Conference tables can come in an array of different sizes and styles. For example, a round table is perfect for brainstorming ideas and will create the impression of an inclusive atmosphere for your team. Having plenty of seating is also important in your conference room so that everyone can feel equal and have a place to sit at the table. If some of your team members are forced to stand during a meeting, it can make employees feel unwelcome and undervalued.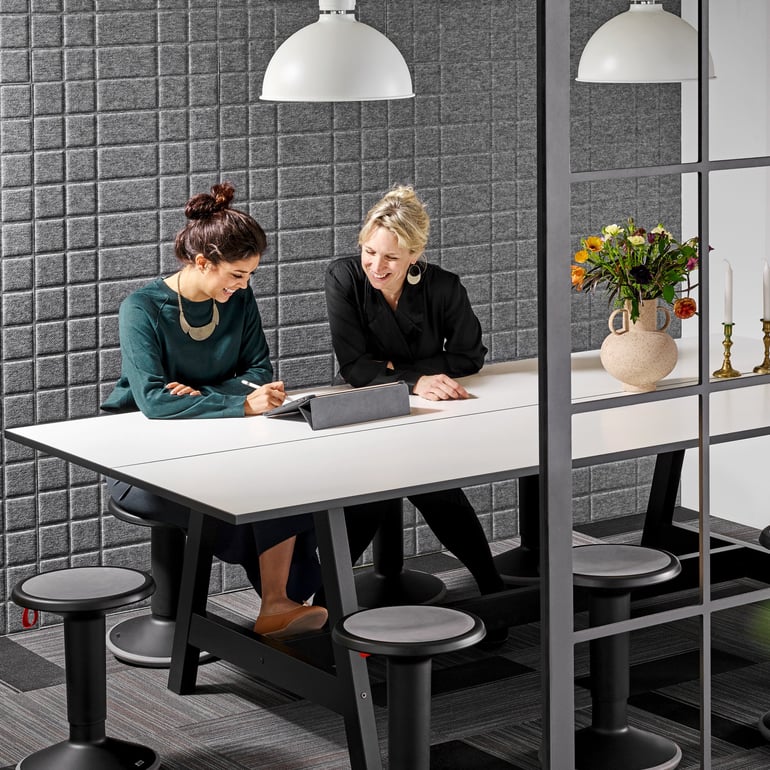 When it comes to meetings for smaller groups of people, we suggest that you try using
office pods
. They are spaces that can also hold personal and private conversations, where trust can be built between individuals and teams. Moreover, pods are designed to be soundproof, so other people cannot hear what is being said from them. The tall backs and side panels make sure that the sound is not spread across the room.
Create a space for employees to socialise at lunchtimes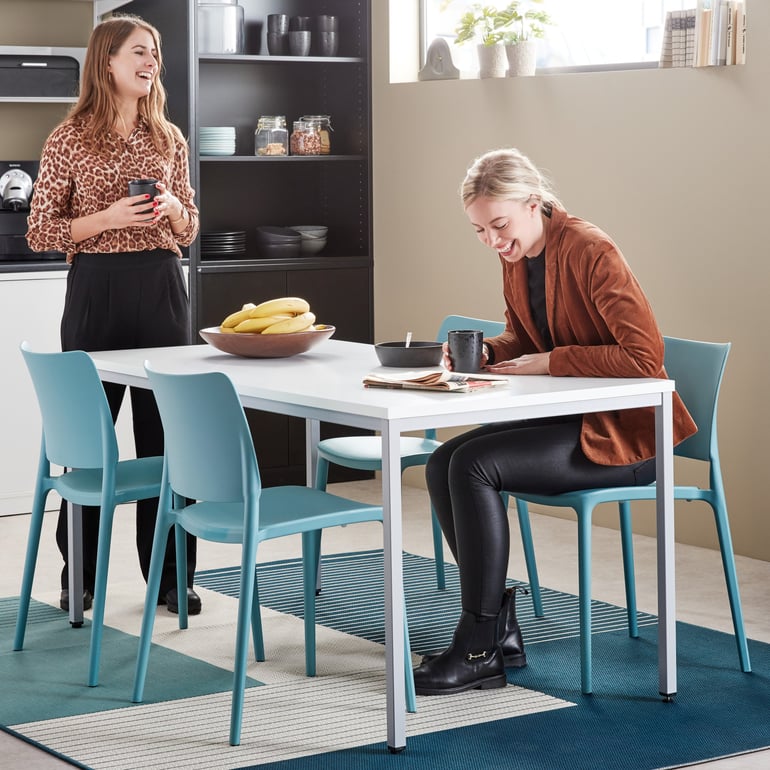 Depending on the size of your business premises, employees should still have a space where they can get away from their desk to forget about work. Even if you have a small area, having a table at the heart of the room is a good starting point. It doesn't matter if it's a plastic folding table or a large conference table; having a place where colleagues can gather around to chat, while eating their lunch is essential for a strong team spirit.
If you have a bigger space, then you can take a different approach by using a variety of canteen tables and chairs to fill the area. One of our favourite canteen furniture sets is the
MODULUS + RIO
combination, which is made up of a table and four chairs. We favour the use of multiple furniture sets as it enables your employees to mix into smaller groups, where they can enjoy some social interaction on their break times. Using lighter tones and colour in a work canteen will give off a more enjoyable and relaxing atmosphere.
It is crucial that employees feel motivated to come to work frequently because they can often see their colleagues more than members of their own family. Giving employees the chance to communicate with their co-workers is key for business as it can increase productivity and happiness in the workplace.
Get the latest product launches and offers sent direct to your inbox
Do you want to receive exclusive offers, information about new products and inspiration on how you can improve your workplace? Sign up for our free newsletter and be the first to receive our best offers!