Creating the perfect classroom - Andersberg School
In early 2023 we helped teacher Max Friman create "the perfect classroom" at Andersberg School in Halmstad, Sweden. The basis for the project was to start with a flexible interior design because children can learn in different ways and should be given the opportunity to study in peace and quiet. The vision has moved on from the original ideas and sketches to become a reality. Now the question is: what do Max and his students think of their new classroom?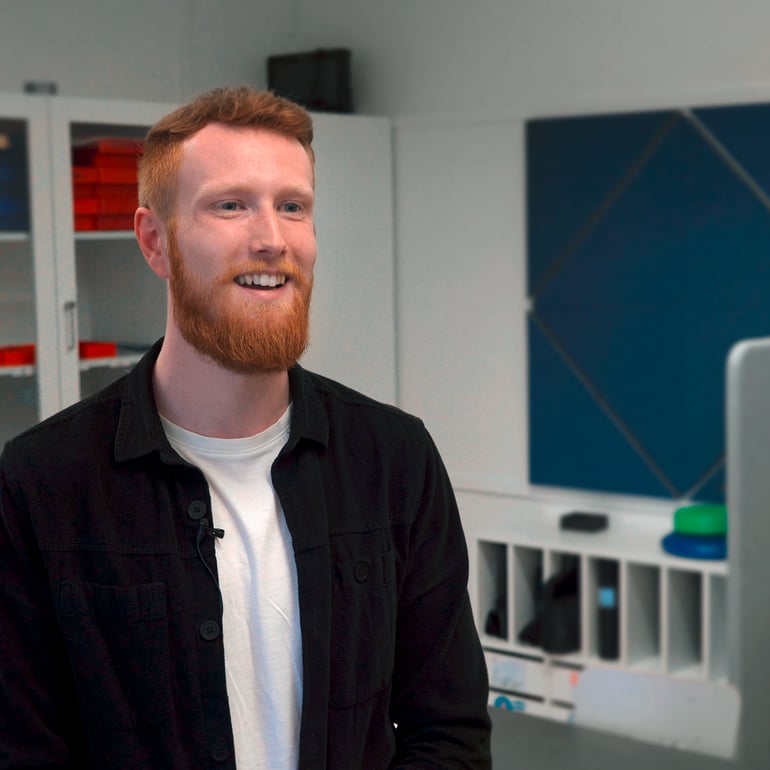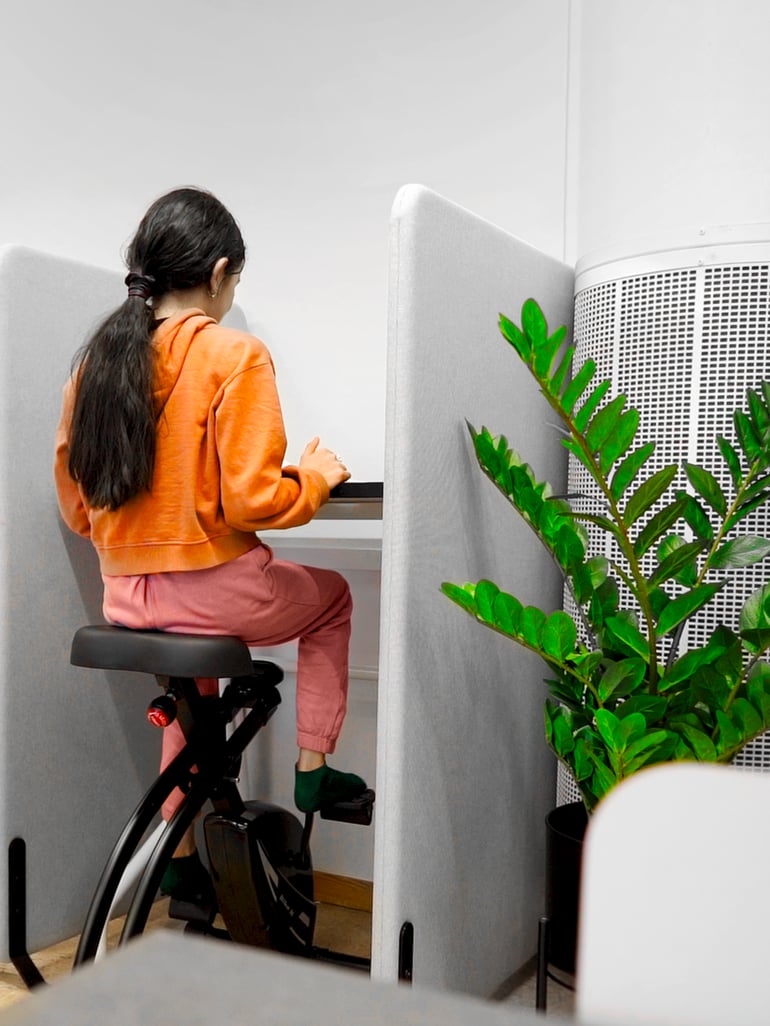 Background: A trial for the future 
The headteacher gave Max Friman complete creative freedom to design the ideal classroom for pupils in Years 3-5 while Andersberg School was undergoing reconstruction. This is meant to be a large-scale experiment to see if a flexible interior design provides more possibilities for various teaching philosophies and makes it simpler to customise the learning environment to the demands of the children.

If the trial is successful, some or all of the new furniture will be used in other classrooms at the school. Furthermore, Max's colleagues will also have a chance to try out the new classroom and contribute to the feedback.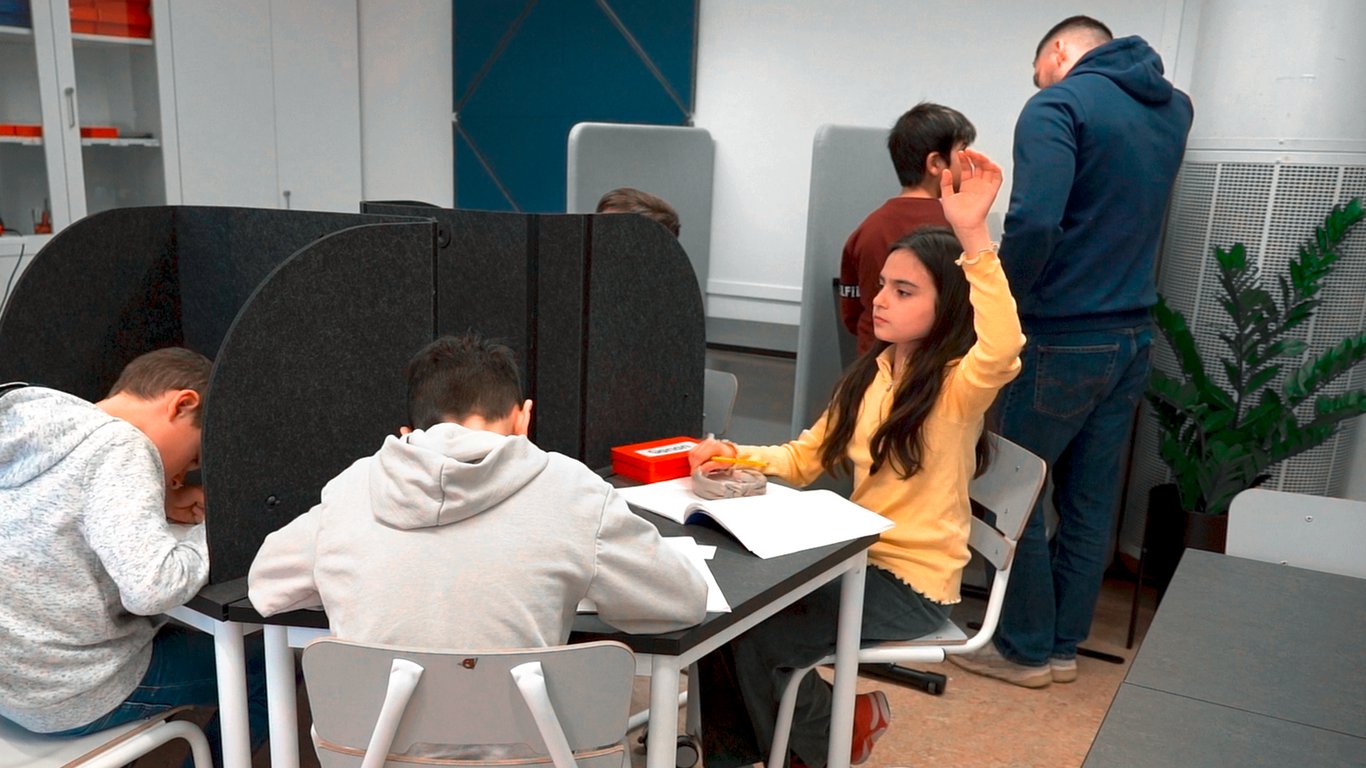 The collaboration immediately worked well  
At AJ Products, we became involved in the project at an early stage and quickly established a good relationship with both the school management team and Max himself. After some discussions with the education specialists, we began to put together a wish list. There was plenty of room for improvement, according to Max:  
 
"Previously, there were only high benches and chairs, plus a carpet at the front where the students sat when they got tired of the chairs. I wanted to create a room with several workstations so that I could offer an ideal learning environment for each student, depending on their individual needs."  
Children learn in different ways  
At the top of the list was creating a peaceful environment for the students. Some of them are comfortable at their desks, while others concentrate best when they are sitting by themselves. A few may want to sit on a sofa and some may need an outlet for their energy before they can start to focus. For Max, it was also important to inspire the children to read so that they could develop their language skills. 
 
Our team listened carefully to what Max wanted. We contributed our knowledge of the types of learning environments that really work well and created a complete interior design proposal that included carefully selected products. The result was a flexible solution that opens up opportunities for both Max and his students.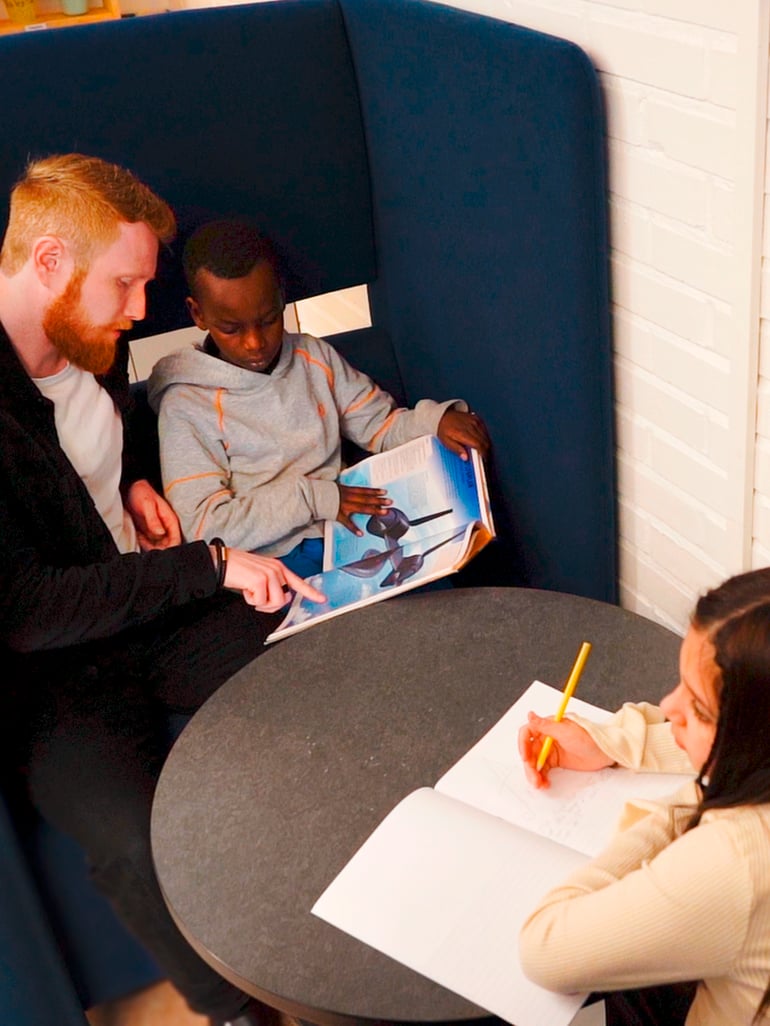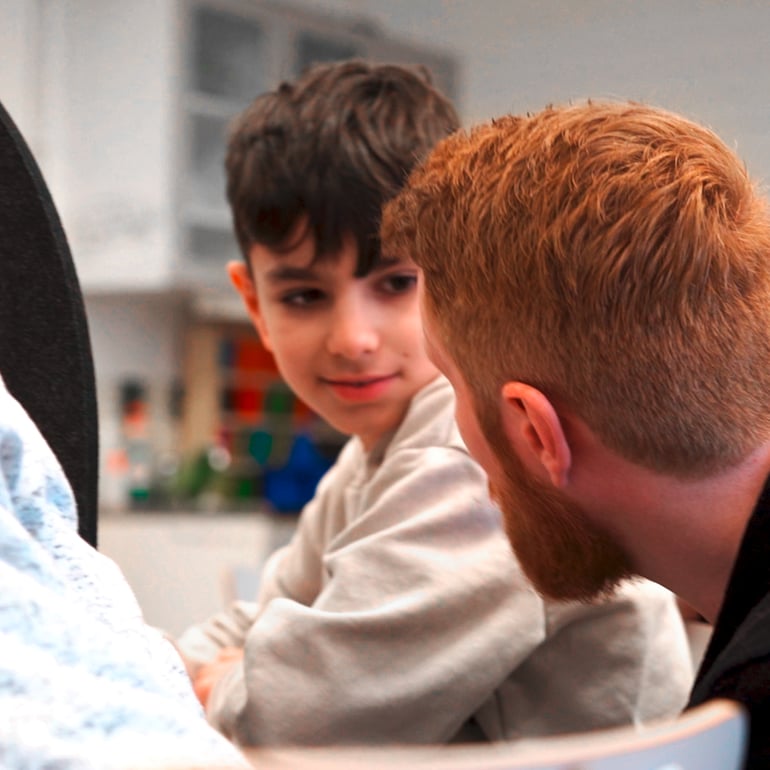 The wish list becomes a reality 
Everything was supplied and fitted by our assembly team in a single day, including cloakroom fixtures. The entire classroom was ready for lessons the next day. It currently contains two additional workstations with height-adjustable desks, a desk bike and a balancing chair, two acoustic armchairs with high sides that help students focus, a corner sofa hidden behind a sound-absorbing screen, low seats, and desks with castors, which provide flexibility.

"The children's first reaction was 'wow!', because the classroom was so different from how it had been before. In the first week they even stayed after the end of the school day just to enjoy 'hanging out' in the nice new environment," says Max. 


The result is a better environment for studying 
Max often divides up the class and teaches half of the students while the others work on their revision assignments. 
 
"It's easier to explain things, answer questions and help each student in a small group and the new layout works really well. Previously, the groups sat right next to each other. Now the students who are working independently spread throughout the room, which creates a quieter, calmer and a more effective study environment for the children I'm teaching."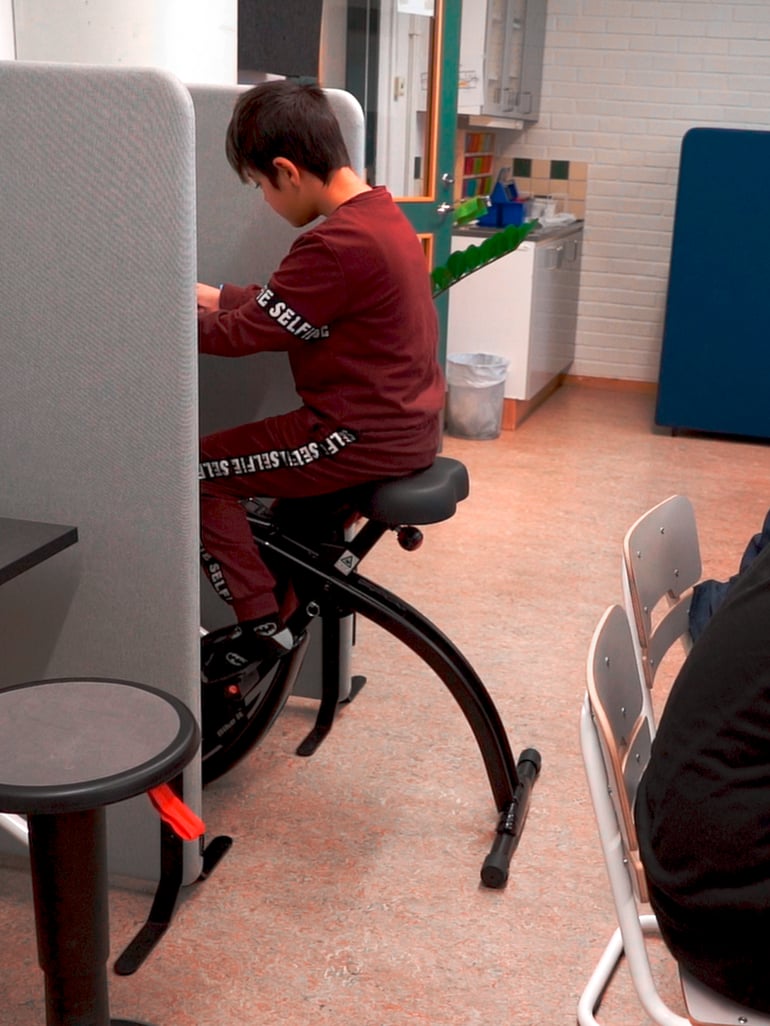 More teaching options 
It's obvious that both teachers and children like the new layout. Max's colleagues have also taken a look and they are keen to redesign and develop their own classrooms. 
 
"The biggest difference for me as a teacher is that I can choose to teach in several different ways. It is a privilege that I'm very grateful for." 
 
The options available also increase the students' chances of finding a learning environment that suits what they want to do. 

"One student who was rarely able to pay attention throughout a whole lesson now sits in one of the armchairs and follows everything from a distance but is still in the classroom. Another one who used to walk around and talk, now sits on the desk bike and pedals, and no longer disturbs the others, which is a positive development."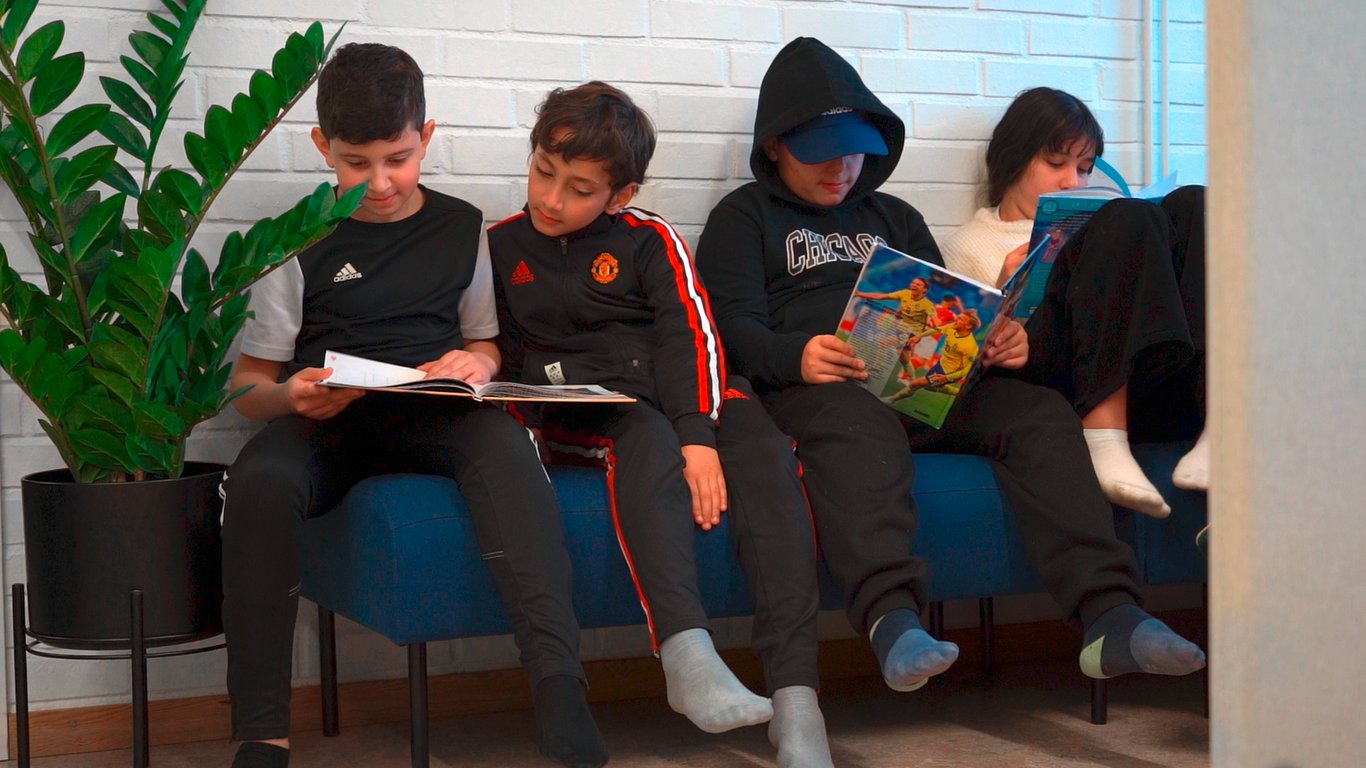 Comfortable seating encourages students to read 
Another positive feature is the fact that the corner sofa and the armchairs have helped the children to enjoy reading which is good for the children's language skills. It's more inviting to read a book when you're sitting or lying down comfortably.
 
"Speaking of reading, a student sat down in an armchair with a book and said: 'Now I really feel at home!' I think that's a great feeling to have in a classroom," Max concludes with a smile. 

At AJ Products, we are very pleased to have had the opportunity to take part in the trial and we wish Max and his students good luck! 
Get the latest product launches and offers sent direct to your inbox
Do you want to receive exclusive offers, information about new products and inspiration on how you can improve your workplace? Sign up for our free newsletter and be the first to receive our best offers!